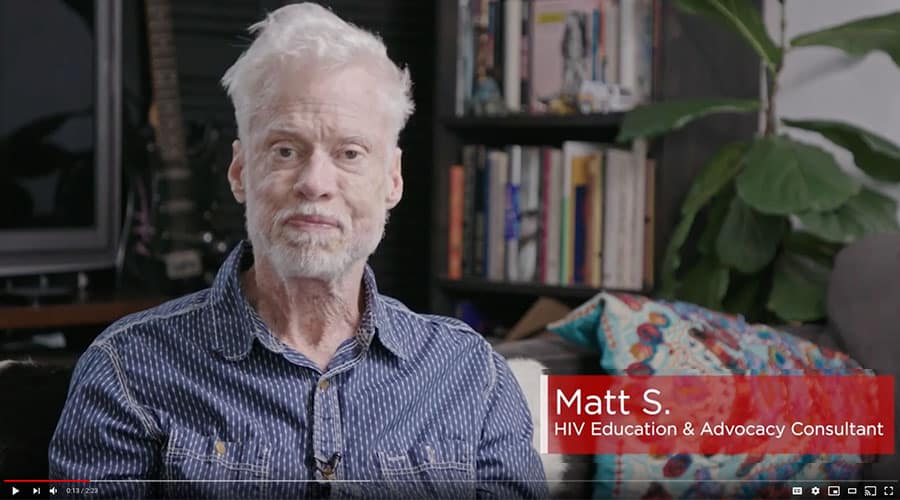 Subscribe to our YouTube Channel
Now on the edge of 2020, we're closer than ever to finding a legitimate therapy to eradicate HIV. Companies like AGT are doing groundbreaking research and developing innovative ways to combat the virus, but without volunteers to participate in clinical trials, efforts to develop a cure could quickly be slowed. In order to get a therapeutic cure to those with HIV and those who will contract it in the future, it's imperative that HIV+ people participate in clinical trials of companies doing cure research.
Watch this video interview of two HIV+ men that decided to participate in clinical trials with varying success. Despite their different experiences with human trials and different outcomes following treatment, Matt C. and Matt S. are both still advocates for clinical trial participation. Capturing their experiences, on both a logistical and emotional level, provides a realistic picture of what to expect when participating in trials and the importance that scientific research has on the future of eradicating diseases like HIV. Upon hearing Matt C. and Matt S.'s stories, viewers are encouraged to support HIV cure research and/or to participate in future clinical trials aimed at finding an HIV cure.