In Memoriam: Dr. Roscoe Brady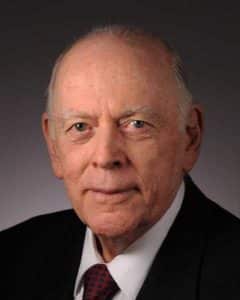 Roscoe Brady, MD, PhD (10/11/1923-6/13/2016), is the technical and scientific inspiration behind the founding of American Gene Technologies®. Dr. Brady was both a brilliant physician and an accomplished research scientist, having spent more than 50 years researching hereditary metabolic storage diseases (also known as lipid or lysosomal storage disorders).
Dr. Brady is probably best known for having co-discovered the enzymatic defects in Gaucher disease, which subsequently led to his development of a successful enzyme replacement therapy (ERT). According to the National Institute of Neurological Disorders and Stroke (NINDS), "His work has defined much of what is known about the biochemistry, enzymatic bases, and metabolic defects of these disorders, and he has inspired colleagues throughout the world to define the causes of many other related disorders and to pursue further investigations in this field".
Jeff Galvin CEO of American Gene Technologies remembers Dr. Roscoe Brady
"He was an amazing man.  Brilliant, recognized in the field, highly decorated and a commercial success.  He was extremely passionate about helping people."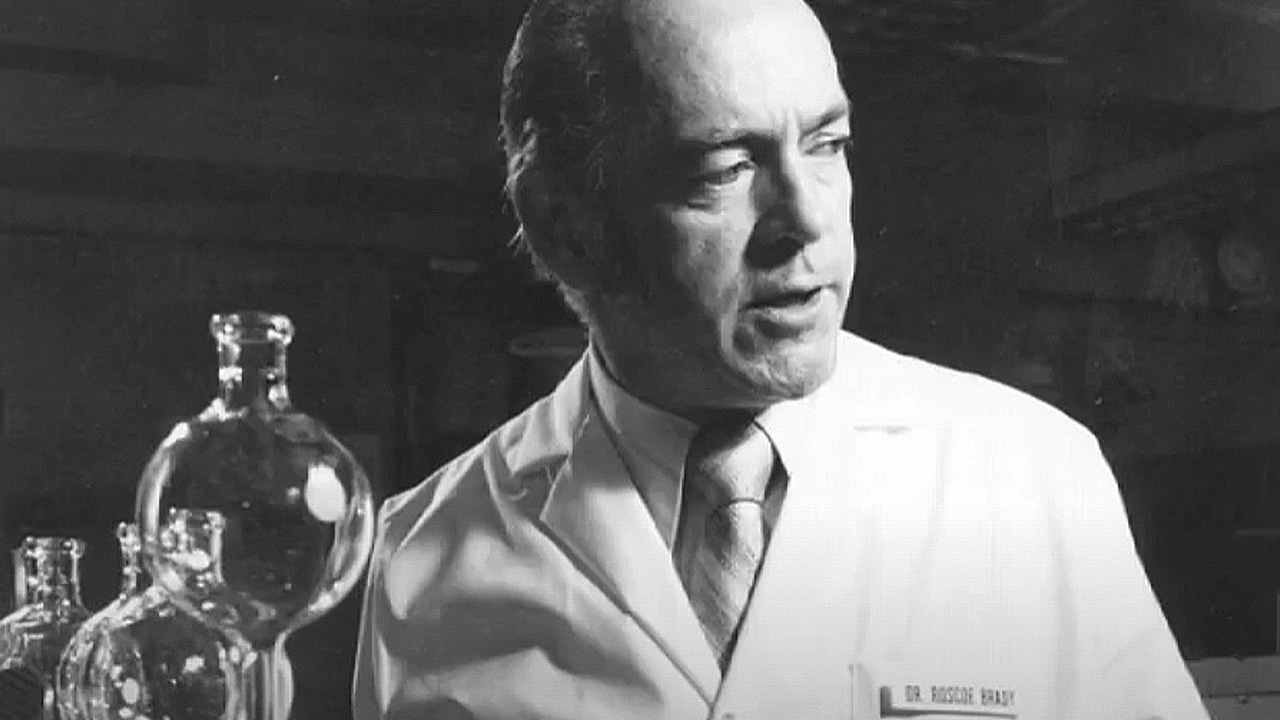 Roscoe O. Brady - 2007 National Medal of Technology & Innovation
Roscoe Brady received the Presidential Medal of Technology for his enzyme replacement therapy for Gaucher's Disease, a rare, deadly, and debilitating metabolic condition. Dr. Brady gave new hope to 1000s of people born with Gaucher's and other hereditary diseases.
HISTORY
Dr. Brady was born in Philadelphia, PA in 1923 where he later attended Pennsylvania State University. He went on to earn his medical degree from Harvard Medical School in 1947 and interned at the Hospital of the University of Pennsylvania.
Upon finishing his internship, Dr. Brady became a national research council fellow and then a US Public Health Service special fellow in the Department of Biochemistry at the University of Pennsylvania School of Medicine. It was there that he worked with biochemist Dr. Samuel Gurin researching the biosynthesis of testosterone, fatty acids, and cholesterol using radioactive isotopes. His early work in this area inspired Dr. Brady's interest in lipid storage diseases.
Dr. Brady joined NINDS in 1954 as Chief of the Section on Lipid Chemistry in the Laboratory of Neurochemistry, and later became Chief of the Developmental and Metabolic Neurology Branch. Dr. Brady would remain at NINDS for his entire career, and it was here that he discovered the missing enzyme that causes Gaucher disease and other metabolic disorders.  Dr. Brady developed an enzyme replacement therapy, first reported in 1973, and was in widespread use by 1991 as the first effective treatment for Gaucher disease.
AWARDS
Dr. Brady is the recipient of many professional awards including:
Gairdner International Award
Cotzias Award from the American Academy of Neurology
Pasano Foundation Award
Lasker Foundation Clinical Medical Research Award
Kovalenko Medal from the National Academy of Sciences USA
United States National Medal of Technology and Innovation
Pollin Prize for Pediatric Research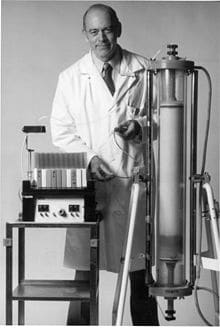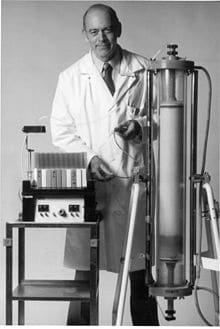 Dr. Brady's enzyme replacement therapy has become a model for other inherited enzymatic disease treatments.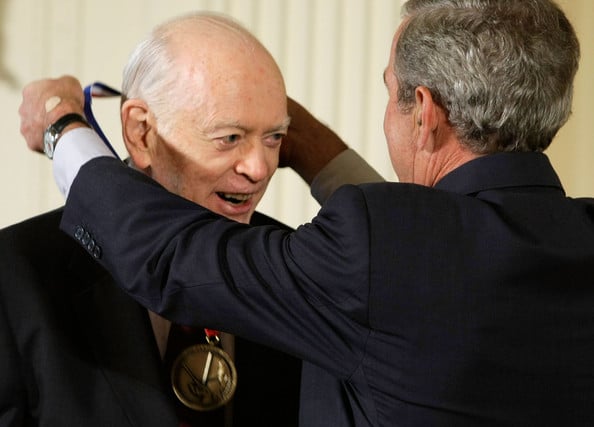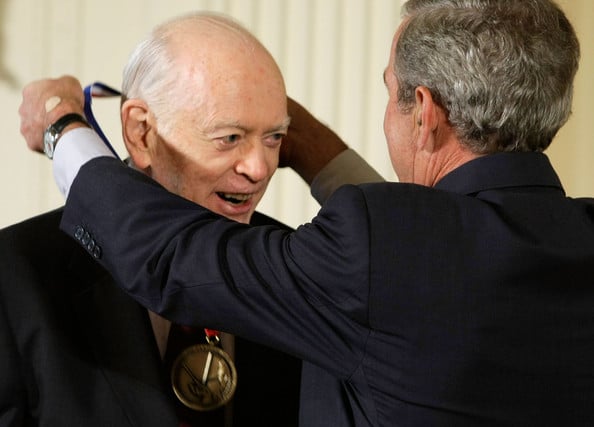 President George W. Bush presents Dr. Brady with the National Medal of Technology and Innovation (2008).
Recent Publications:
Yang C, Wang H, Zhu D, Hong CS, Dmitriev P, Zhang C, Li Y, Ikejiri B, Brady RO, Zhuang Z. (2015) Mutant glucocerebrosidase in Gaucher disease recruits Hsp27 to the Hsp90 chaperone complex for proteasomal degradation. Proceedings of the National Academy of Sciences of the United States of America. 112: 1137-42. PMID 25583479 DOI: 10.1073/pnas.1424288112
El-Amouri SS, Dai M, Han JF, Brady RO, Pan D. (2014) Normalization and improvement of CNS deficits in mice with hurler syndrome after long-term peripheral delivery of BBB-targeted iduronidase. Molecular Therapy : the Journal of the American Society of Gene Therapy. 22: 2028-37. PMID 25088464 DOI: 10.1038/mt.2014.152
Mistry PK, Liu J, Sun L, Chuang WL, Yuen T, Yang R, Lu P, Zhang K, Li J, Keutzer J, Stachnik A, Mennone A, Boyer JL, Jain D, Brady RO, et al. (2014) Glucocerebrosidase 2 gene deletion rescues type 1 Gaucher disease. Proceedings of the National Academy of Sciences of the United States of America. 111: 4934-9. PMID 24639522 DOI: 10.1073/pnas.1400768111
Dai M, Han J, El-Amouri SS, Brady RO, Pan D. (2014) Platelets are efficient and protective depots for storage, distribution, and delivery of lysosomal enzyme in mice with Hurler syndrome. Proceedings of the National Academy of Sciences of the United States of America. 111: 2680-5. PMID 24550296 DOI: 10.1073/pnas.1323155111
Barranger JA, Brady RO, Grabowski GA, Mankin H, Mistry PK, Weinreb NJ. (2014) Position statement: National Gaucher Foundation Medical Advisory Board, January 7, 2014. American Journal of Hematology. 89: 457-8. PMID 24488939 DOI: 10.1002/ajh.23687
Yang C, Swallows CL, Zhang C, Lu J, Xiao H, Brady RO, Zhuang Z. (2014) Celastrol increases glucocerebrosidase activity in Gaucher disease by modulating molecular chaperones. Proceedings of the National Academy of Sciences of the United States of America. 111: 249-54. PMID 24351928 DOI: 10.1073/pnas.1321341111
Erba PA, Minichilli F, Giona F, Linari S, Dambrosia J, Pierini A, Filocamo M, Di Rocco M, Buffoni F, Brady RO, Mariani G. (2013) 99mTc-sestamibi scintigraphy to monitor the long-term efficacy of enzyme replacement therapy on bone marrow infiltration in patients with Gaucher disease. Journal of Nuclear Medicine : Official Publication, Society of Nuclear Medicine. 54: 1717-24. PMID 23990684 DOI: 10.2967/jnumed.113.121871