AGT has a broad viral vector delivery platform evolved over ten years of advanced development. AGT has an extensive and growing patent portfolio surrounding its platform of innovations that accelerate the development of a wide variety of drug candidates. From this foundation, AGT pursues exciting clinical "cures" in large and orphan indications and complex diseases. AGT's proprietary platform technologies provide reusable
components that allow AGT and its internationally recognized collaborators to create new therapies in a fraction of the time of traditional drug development and other drug companies. AGT began clinical trials this year for an HIV cure. AGT has built a rich product pipeline of genetic therapies for patients suffering from infectious disease, monogenic disorders, and cancer, using its viral vector platform and patented methods.
AGT hosted an analyst day to provide insight into the status of HIV therapy, including cure research, which provides a context for understanding the unique features and advantages of the company's AGT103-T cell and gene therapy for HIV. The event was hosted shortly before the IND was submitted.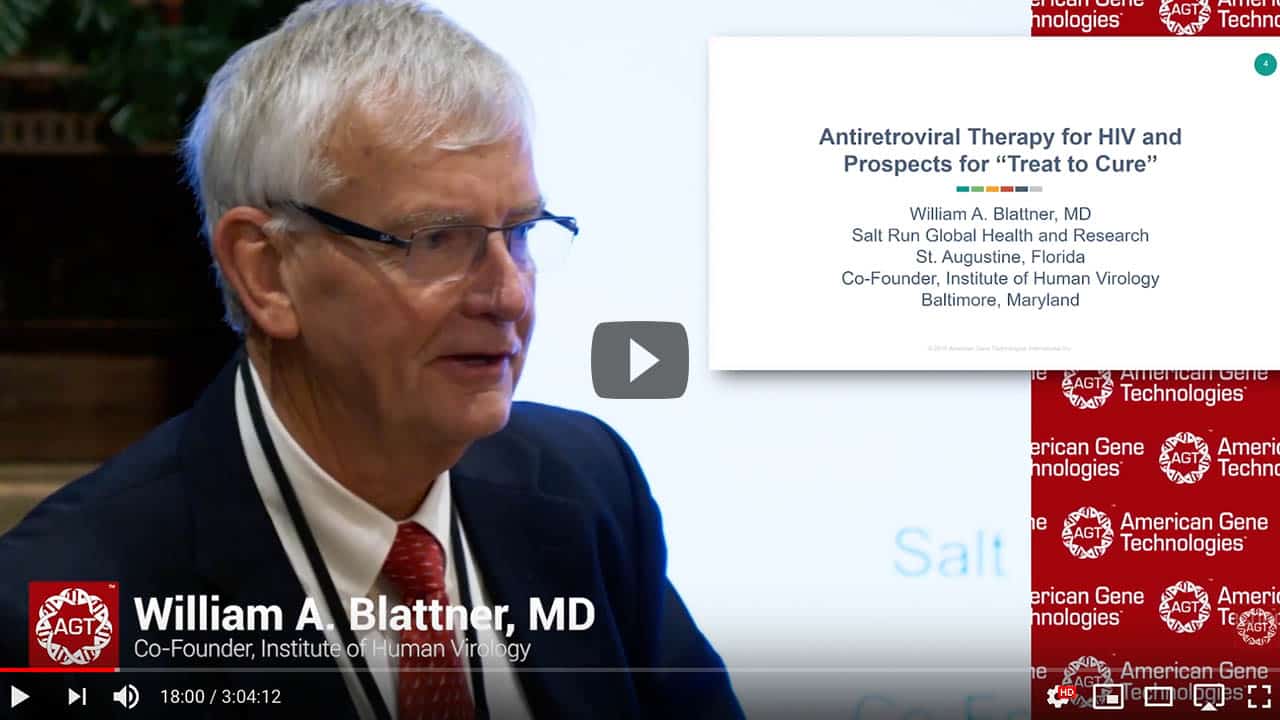 By John Vandermosten, CFA
AGT is followed by the analyst listed above. Please note that any opinions, estimates or forecasts regarding AGT's performance made by the analyst are his alone and do not represent opinions, forecasts or predictions of AGT or its management. AGT does not, by its reference above or distribution, imply its endorsement of or concurrence with such information, conclusions or recommendations.
AGT's patent portfolio protects its technology platform and methods. In addition to the granted patents below, AGT has several patents pending and over 20 patent families represented by filings with the USPTO and international patent offices. Also, AGT has been granted FDA Orphan Drug Designation for its treatment of Phenylketonuria (PKU).
AGT is a private company supported by accredited investors.
Investor Relations Primary Contact, Norman Rogers
FDA approves AGT's Investigational New Drug (IND) application, greenlighting Phase 1 clinical trials for AGT103-T. The Phase 1 will be conducted in selected trial sites in the Baltimore/D.C. metropolitan area.
The first trial participant was enrolled in the study and underwent leukapheresis, a procedure for obtaining concentrated white blood cells. Those cells will be used to manufacture the AGT103-T cell product.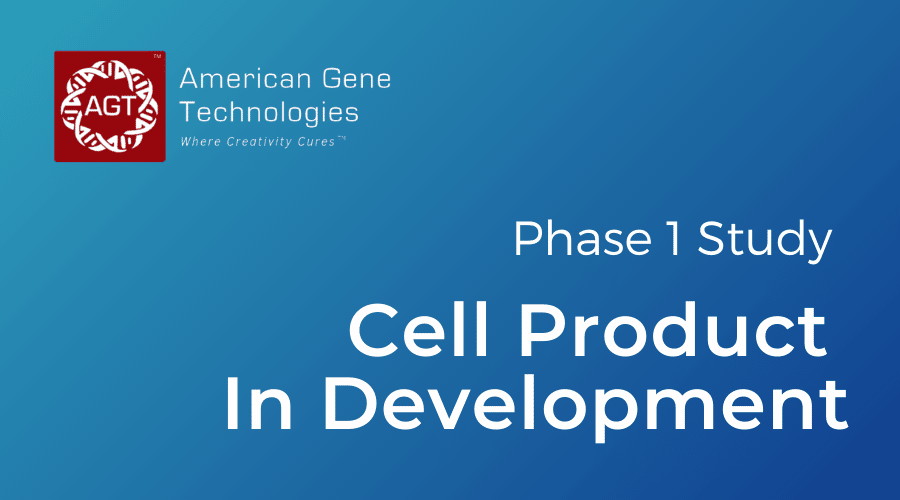 First Participant Infused with AGT103-T
Manufacturing AGT103-T from the participant's blood takes 11 days, and from there, FDA-mandated safety testing begins. The blood product met the release criteria and the trial participant was infused in May 2021.
How AGT103-T HIV Therapy Is Different
AGT is a private company supported by accredited investors.
Investor Relations Primary Contact, Norman Rogers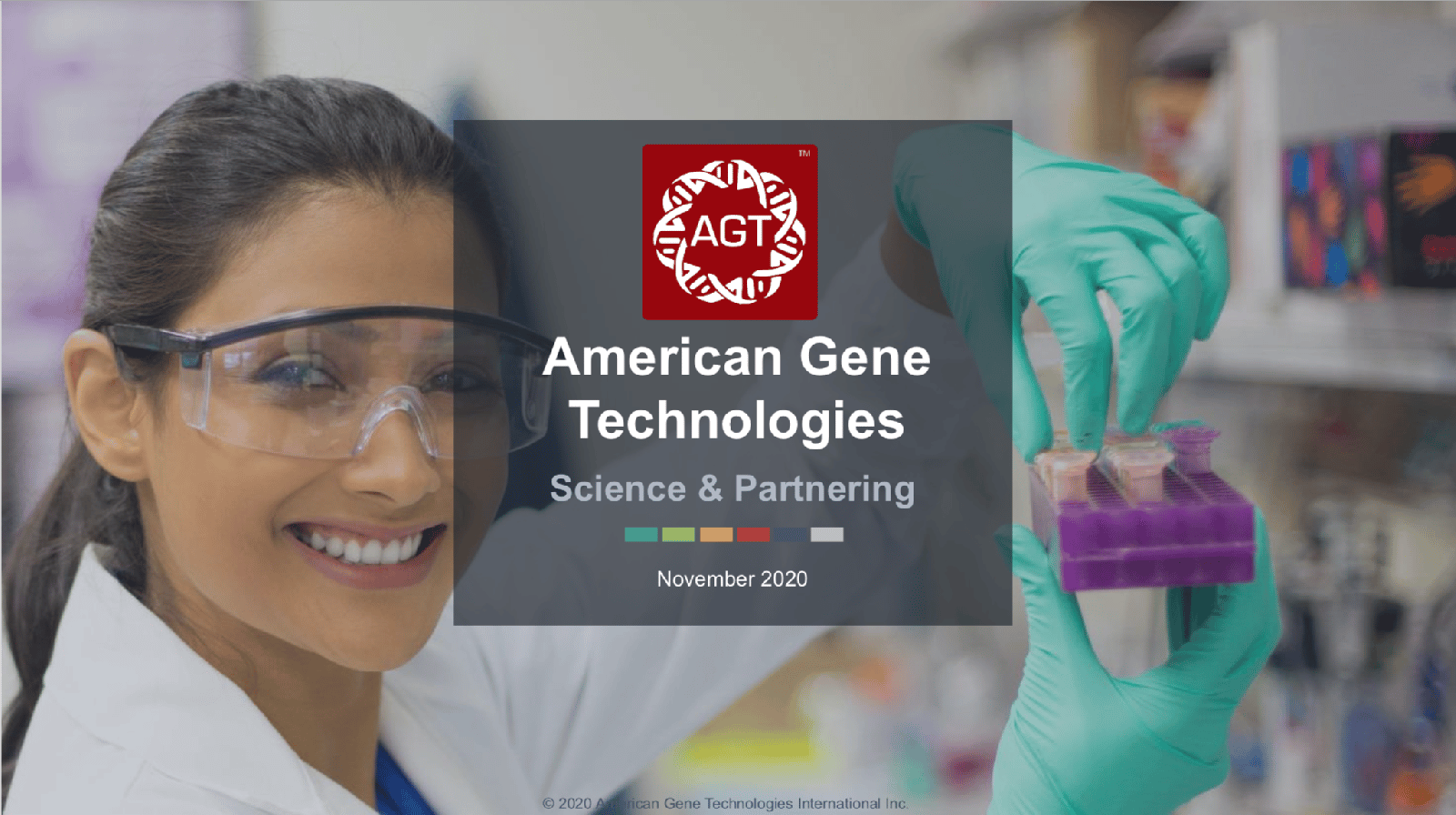 In over a decade of development, AGT has accrued a huge bank of tools and reusable components that can be mixed and matched to solve fundamental hurdles across a broad range of disease.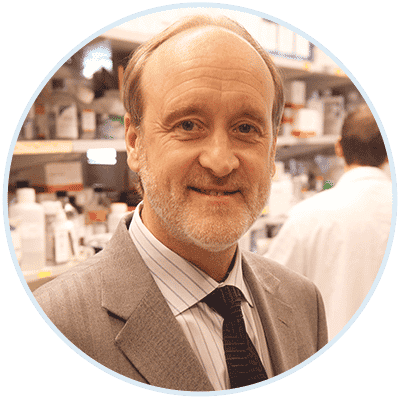 "The team here at AGT is really exceptional. The quality of the work and the innovation that goes on here is one of the things that has attracted me because I can see how some of these technologies could be applied to breast cancer."
– Robert Clarke, PhD, DSc
Georgetown University Medical School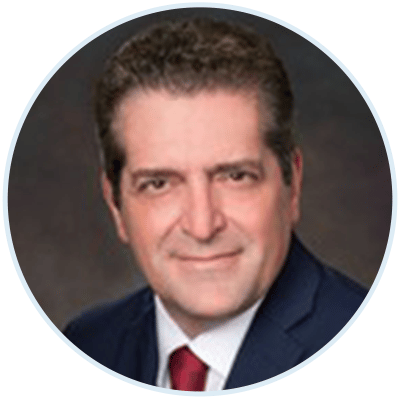 "AGT has become one of these companies that resonates on a personal level for me. It looks for new technologies, new advances, and it really tries to push the limit to advance therapies for terrible diseases like HIV."
Chief Medical Officer, Novocure
Sign-up For Our Newsletter
We send out quarterly newsletters that keep you up-to-date on all our projects, progress, and events.