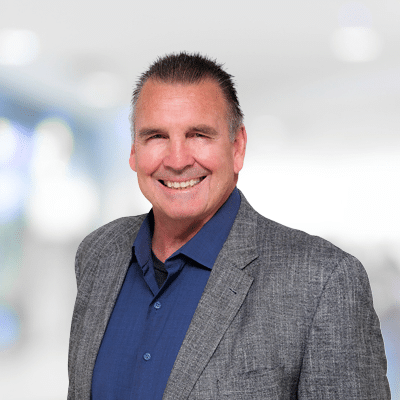 Drew Palin, MD is a unique entrepreneur with a compelling track record of success in conceptualizing new ventures that capitalize on the medical/computer/device intersection. Readily identifying market opportunities unrecognized by others, he drives start-ups to commercialization and profitability by engaging investors in the vision, launching the enterprise, and leading the teams to success. He has accomplished this in over seven start-ups; for each, the original concept continues to thrive in the marketplace.
In aggregate over the course of his career, Drew Palin, MD has generated multi-million-dollar revenues. He has raised $20M to fund new entities, which required selling untested concepts based on vision, personal integrity, and trust. Often the founder and investor, his roles span Chief Executive Officer, Chief Medical Officer, and Chief Innovation Officer. Palin, MD is an optimistic, strategic, candid and encouraging leader who excels at developing teams.
Examples of Drew Palin, MD accomplishments include ThinkMed (acquired by HealthEdge), the first claims-based population health software; Preventice a remote patient monitoring Unicorn acquired by Boston Scientific and Intellivisit recently merged with Urgent Care Partners. Intellivisit is a web and mobile platform that conducts an AI driven dynamic medical interview and prepares a list of probable diagnoses for the provider to consider and automatically documents the encounter.
Drew Palin, MD is board certified in Family Practice Medicine. His clinical leadership includes past roles as a Physician for the Olympic Gold Medal U.S. Speed Skating Team and the Milwaukee Brewers Major League Baseball team. When working with the speed skaters, he invented a weightlifting machine that helped fuel their success. 
Drew Palin, MD leadership has included numerous board positions and medical angel investments. He is the devoted father of five thriving adult children.
Drew Palin, MD is a graduate of Stanford University and Mayo Medical School.