The New Economics and Efficiencies of Gene Therapy – Jeff Galvin Presents at Biopharma Connections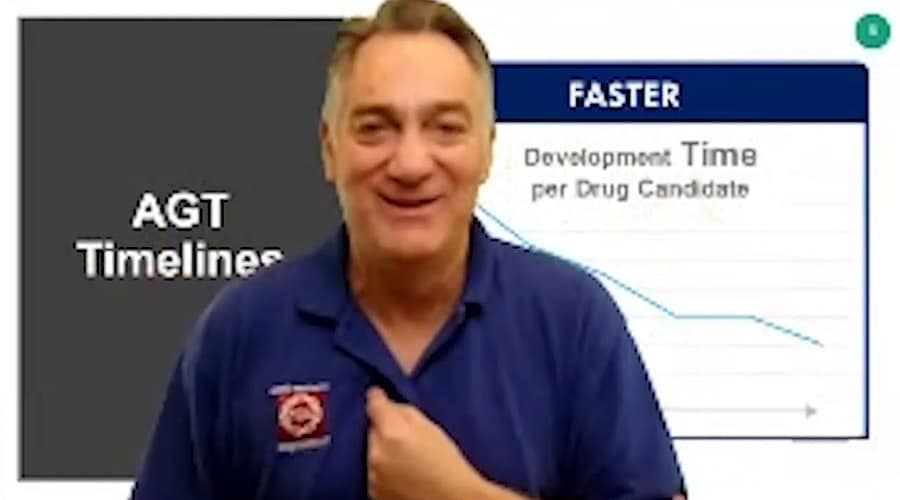 Subscribe to our YouTube Channel
In this BioPharma Connections webinar, CEO of American Gene Technologies, Jeffrey Galvin explains how biotechnology is moving forward at an incredible rate. Gene and cell therapy is moving closer to an HIV Cure, and has been approved for a human trial since the recording of this webinar.
Galvin explains how the cost of developing drugs for pharmaceutical companies regularly ranges from $4-11 billion to produce, and how the industry is forced to practically start from square one for each individual drug produced. With the power of biotechnology, AGT is able to create cures while accruing information on how to cure future diseases. With the cost of developing biotechnology, cures go down every year as the efficacy increases, anything is possible.
Galvin has the utmost confidence in gene and cell therapy and the cell and gene therapy revolution in medicine and believes that curing diseases will one day be like putting information into an application on an iPhone to restructure the organic computer, the human body.
Along with moving towards curing HIV, AGT has shown promising progress in its cures for Phenylketonuria (PKU) and epithelial solid tumors, such as Liver Cancer. In this inspiring and moving webinar, Jeffrey Galvin gives us a look into the future of medicine in our world.