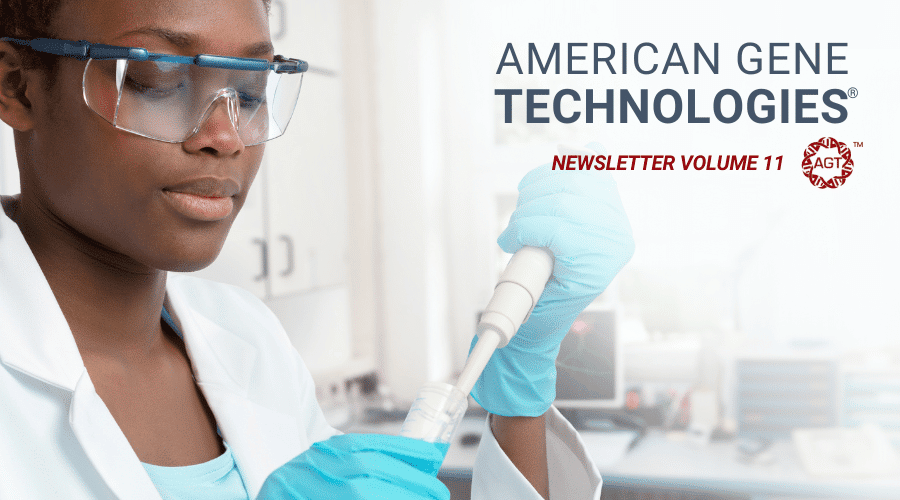 Since our last Newsletter, AGT has enrolled its first cohort of six participants in its Phase 1 study of AGT103-T against HIV.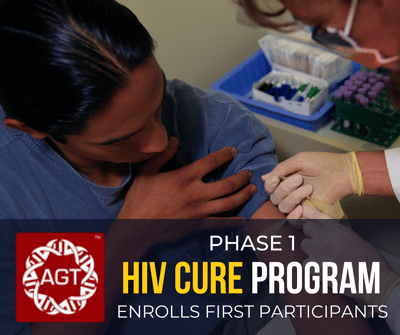 Updates on the RePAIR Clinical Trial (AGT103-T)
[RePAIR = Restore Potent Antiviral Immune Responses]
Video Summary by AGT's Anisha Mannan, Sommar Nettles, and Kelly Huang (from left to right)
Participants have been enrolled, blood collections are ongoing, and product manufacturing is completed for 5 individuals. The trial design was changed to increase our Phase 1 study to 18 participants - a change that was approved by our Institutional Review Board. All the products which have been manufactured are successfully progressing through the complex testing necessary prior to infusion in phase 1.
Recruitment is going well, our trial sites report strong interest in the study, and we are completing site initiation efforts at a new location, the University of Maryland Medical School, Institute of Human Virology. With 3 sites open the pressure on recruiting is minimized and the clinical sites are able to inclusively represent the various demographics affected by HIV including underserved communities.
Given the tumultuous environment of the last year, our team has adapted to many challenges and posed creative solutions, not many companies can claim approval of an IND and Phase 1 clinical trial with this level of adversity. We expect our first product infusion in May, and remain committed to meeting tremendous milestones.
The Phase 1 study is being performed to the highest possible standard maintaining our responsibility to trial participants and regulatory agencies. At present, AGT is running three clinical protocols: Clinical Specimen Collection for Product Development, Phase 1 RePAIR study (AGT103-T) and the FDA-mandated Long-term Follow Up study for persons who received genetically modified cell products.
AGT is also designing a treatment interruption protocol for persons who received AGT103-T. The protocol will test the efficacy of the product by suspending participants' daily antiretroviral therapy and observing AGT103-T's ability to control HIV without antiretroviral drugs. The treatment interruption protocol is in draft form and will be initiated when sufficient numbers of participants have passed through the initial interval of safety studies.
AGT is also busy progressing a new HIV product through IND-enabling activities in preparation for IND submission. The new product is designed to increase the potency of the treatment and allow access to broader markets.
AGT103-T is a single-dose, lentiviral vector-based gene therapy developed to eliminate the need for lifelong antiretroviral treatment for HIV+ individuals and allow them to naturally suppress and eliminate viremia and latent, chronic infection. This is called a "functional cure" and should allow HIV+ individuals to live a normal life, without fear of progressing to AIDS, infecting others, or being reinfected with HIV, and to be permanently free of the toxic side effects of antiretroviral treatment. AGT's Phase 1 trial will investigate the safety of AGT103-T, measure key biomarkers, and explore surrogate markers of efficacy. For more information, click here.
HIV Patents & Overall Portfolio
AGT received its fourth patent protecting the HIV asset, bringing its total granted patents to 15.
Thriving in spite of the COVID-19 pandemic
Suspected exposure to COVID-19 can pull a scientist out of the lab for over a week while they wait for their test results. To keep AGT running at full capacity, Jeff hired a team to build and operate a COVID testing lab. In typical AGT fashion, the team was agile and flexible, ultimately establishing a CLIA lab in 2 months. With diagnostic testing offered 3 times a week, AGT is uninhibited by the pandemic - and the benefits don't stop there.
The "gold standard" RT-PCR diagnostic tests we perform are currently in high demand so we are able to sell our excess testing capacity. While major lab companies return test results in 2-5 days, we return results in ~8 hours. The test is free to individuals with insurance or CARES Act coverage, and reimbursements range from $100 to $270. For out-of-pocket test-takers (ex-pat, travel, and elective testing), we offer lower pricing than our competition, so we add new partners every week.
Our current capacity is 400 tests/day, and with our planned expansion to 1000 tests/day, we will bring fast, accurate, and affordable COVID-19 testing to the DC area at an impactful scale. Not only does this lab ensure the safety of our staff, generate revenue, and raise the standard for community health in our area, it also builds brand awareness and integrates us into the local healthcare network.
Gaingels Invests in HIV Cure Program
Gaingels, a leading angel venture investment fund, with over 600 investors, in service of the LGBT+ community and its allies, made an investment in AGT during its current fundraising round to support AGT as it proceeds with its Phase 1 clinical trial of an HIV cure.
"Like all human endeavors, we are the strongest and most resilient when we collaborate and stand together," said Jeff Galvin, Founder and CEO of American Gene Technologies. ″We're proud to have Gaingels as investors in AGT as we both care about contributing to a more inclusive world.
Closing Current Round of Fundraising
AGT will be closing the ongoing fundraising round. With the first patient infusion right around the corner, it is no longer necessary to raise capital at our current valuation. Details will be made available to our existing investors in an upcoming shareholder meeting. AGT may open a round at a higher valuation in the future.
Gene and Cell Therapy Financial Market, IPOs, and Growth Stocks
2020 was dominated by a focus on the pandemic, almost to the exclusion of other important efforts.   Progress in gene therapy, however, continued.
While the regulatory agencies may have been occupied with the pandemic, investors gained a new appreciation for state-of-the-art and advancing technologies in life sciences. Well over 100 life sciences IPOs were launched and 66 M&A transactions each over $100 million were announced.[1] Gene therapy was a dominant area of interest, holding promise of a lifelong cure for thousands of genetic diseases.
In the IPO crowd, gene therapy saw one of the highest market cap IPOs of the year, Beam Therapeutics (BEAM), launch in February.  This nearly $6 billion company is a gene-editing innovator in base editing. Another February 2020-vintage gene therapy IPO is Passage Bio (PASG), which is collaborating with the University of Pennsylvania.  The $600 million company has a total of seven pipeline projects with two INDs cleared year to date.
Legend Bio (LEGN), a $3.5 billion CAR-T company is working on a broad portfolio of oncology assets.  The lead indication offers several Phase II and Phase III trials in multiple myeloma with other autologous and allogeneic approaches to hematologic malignancies.
Lastly, Taysha Therapeutics (TSHA) launched its IPO in the Fall, recently surpassing $1 billion in market capitalization.  The company's technology is based on its AAV9 capsid which has demonstrated an ability to cross the blood-brain barrier, opening up a new avenue to the central nervous system for gene therapies that address neurodegenerative and neurodevelopmental disorders.
In M&A land, a few deals took place in the gene therapy space late in the year. Bayer acquired Asklepios Bio for $4 billion and Novartis snagged Vedere Bio for $280 million in bio bucks in October.
Despite the distractions faced by the FDA from the pandemic, more gene therapies were approved in 2020. Gilead's Tecartus is a CAR-T cell-based therapy for the treatment of mantle cell lymphoma. It received FDA approval in July. Another CAR-T, Breyanzi, was approved for specific types of large B-cell lymphoma in early February. Bristol-Myers' Breyanzi is the fourth CAR-T therapy to be approved by the FDA adding to the availability of Tecartus, Kymriah, and Yescarta.
1] Source: EvaluatePharma February 2021, Evaluate Ltd.
In a hot year for initial public offerings (IPOs), one type of #IPO called a Special Purpose Acquisition Company or SPAC has stolen the spotlight.
Senior Biotechnology Analyst John Vandermosten explains why, click here.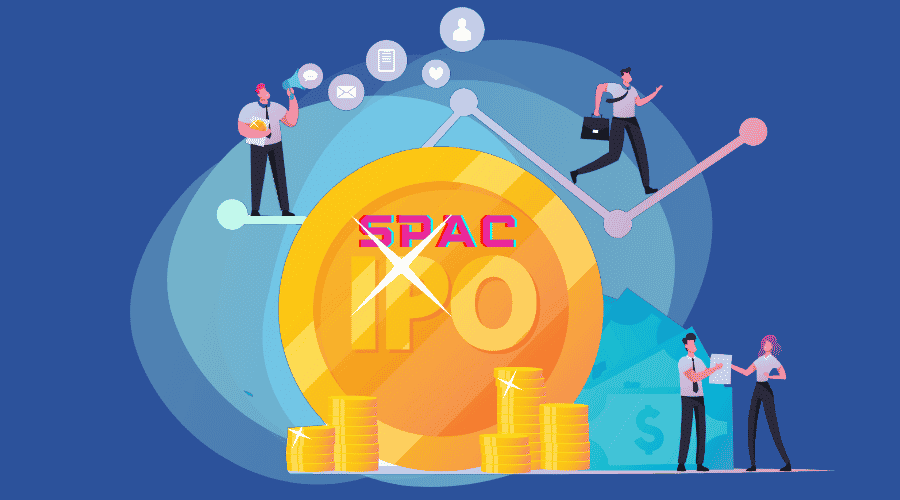 Recognition within the DC, VA, MD Region
AGT continues to be an active participant in its local city and region.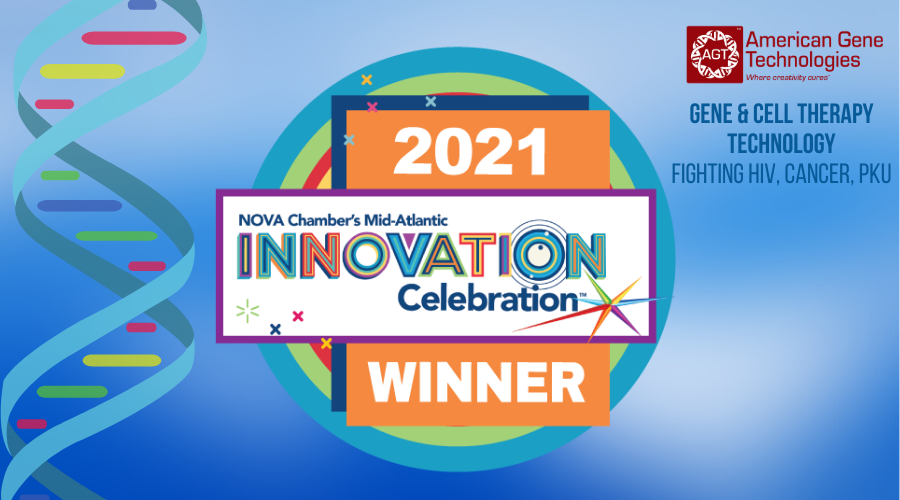 This May, we won the D.C. area's largest chamber award "2021 Mid-Atlantic Innovators of the Year" by the Northern Virginia Chamber of Commerce. It is given once a year to cutting-edge companies and/or innovations that are making a positive business impact.
Congratulation to the team that powers the vision and mission of AGT to cure and end suffering from serious human diseases. Revolutions come thanks to public awareness and we hope to revolutionize medicine. We are thankful for this recognition and help. About the Award
Innovator of the Year in Life Sciences 
Watch the first acceptance speech.
Innovator of the Year 
(All Industries) 
Watch the final acceptance speech.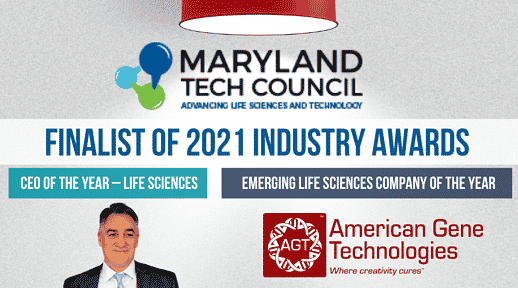 Maryland Tech Council (MTC) announced Jeff Galvin as a finalist for their annual industry awards "Chief Executive Officer of the Year – Life Sciences." AGT was also recognized as a finalist for the "Emerging Life Sciences Company of the Year" award.

The awards celebrate companies and CEOs in the life sciences and technology industries that have made a significant impact in their respective industry.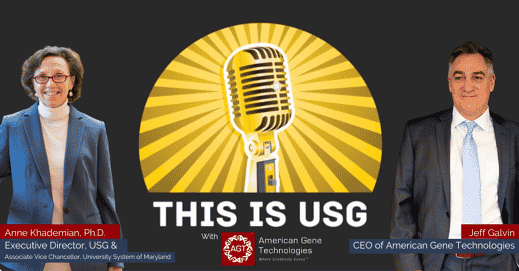 CEO Jeff Galvin Statement to the Local Community
"Maryland is the epicenter of a disruption in medicine. It's a privilege to be a part of #DNAvalley during the gene and cell therapy revolution.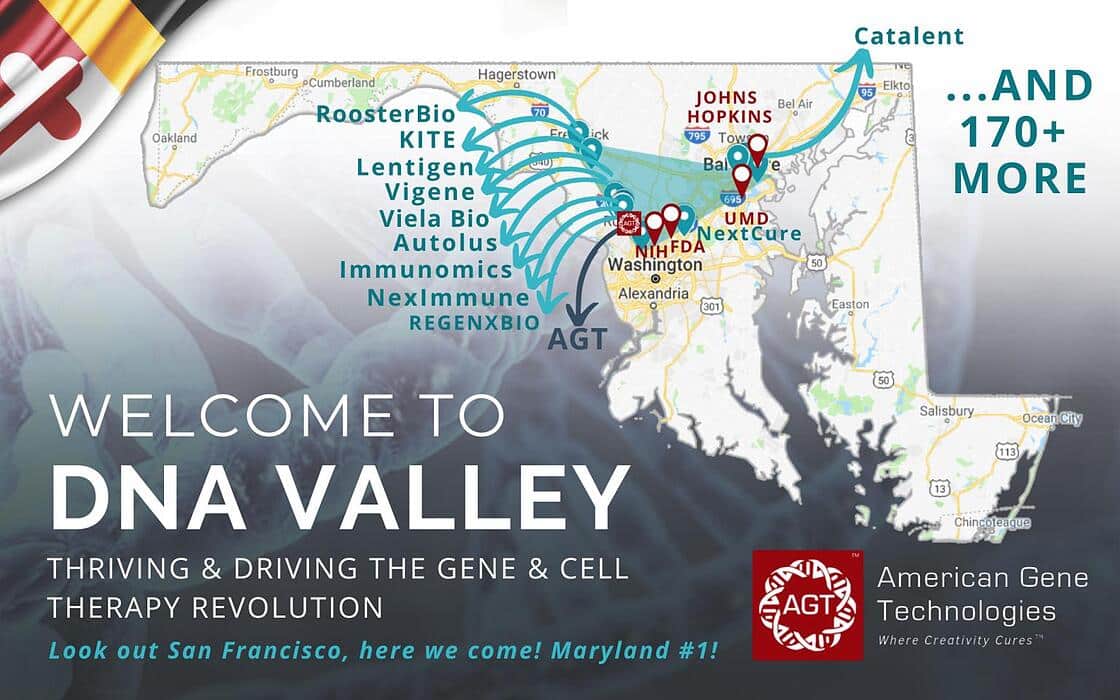 Black History Month Recognition
Respect and appreciation are without regard to any religion, ethnicity, or race. That is the corporate culture and intent of AGT.
In February, AGT's Sommar Nettles and Murja Zekeri shared meaningful statements that define their history and highlighted other black influences in their lives.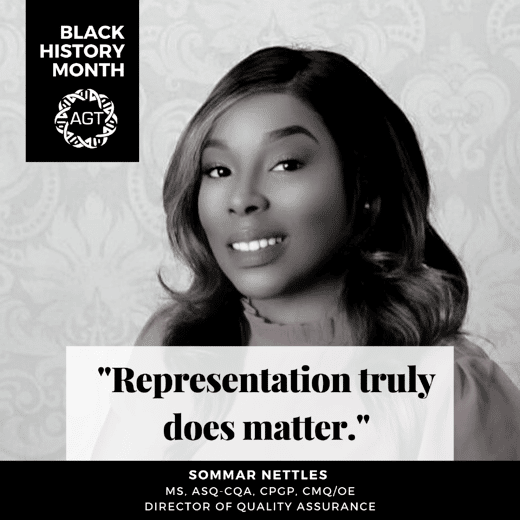 AGT's Director of Quality Assurance Sommar Nettles, MS, ASQ-CQA, CPGP, CMQ/OE shares her experiences as she works to make history: "The adversity I have faced in my career has shaped me into a fearless and resilient leader. It is important for little Black girls to see people who look like them in STEM leadership roles. It is important for them to know it is possible. Representation truly does matter."

AGT's Qaulity Assurance Specialist III Murja Zekeri, MS, BS shares a quote by Toni Morrison, the first black woman to win a Nobel Prize in Literature: "Make a difference about something other than yourselves." A Master of Science and a critical part of AGT, Murja puts this message into practice every day as a leader in Quality Assurance.
To know her "why" and what opportunities she took to get to AGT, read the full article http://bit.ly/3sNaS64
Raising Awareness About Rare Diseases
American Gene Technologies is dedicated to the pursuit of cures and treatments for rare diseases. AGT's drug development platform allows it to pursue therapies for large and orphan indications and complex diseases. Its pipeline includes Phenylketonuria (PKU), one of the most common monogenic rare diseases with an annual incidence in the United States of approximately 1 case among 13,500 live births. This pre-clinical PKU program received an FDA Orphan Drug Designation.
The AGT team is passionate about positively impacting lives globally. Supporting the communities for which it is developing patient solutions, AGT published articles during Rare Disease Month and Rare Disease Day. Read them here: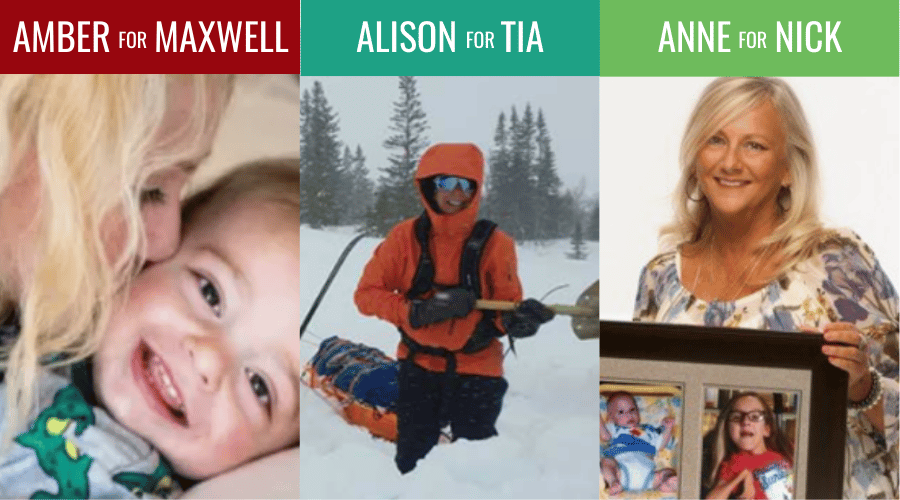 Rare disease moms make their voices heard - three inspirational stories that will change how you think about rare diseases: Read More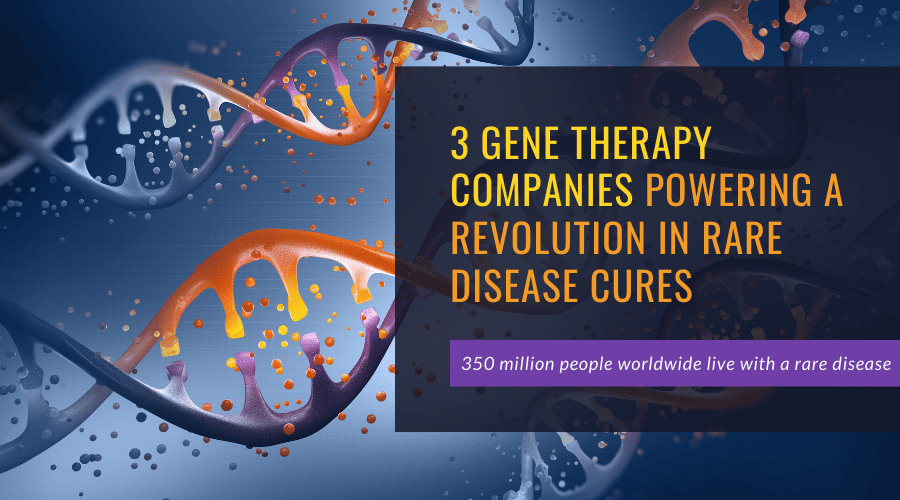 To learn more about the portfolio and pipeline at American Gene Technologies, visit our website at www.americangene.com