American Gene Technologies Announces Collaboration with GeoVax for HIV cure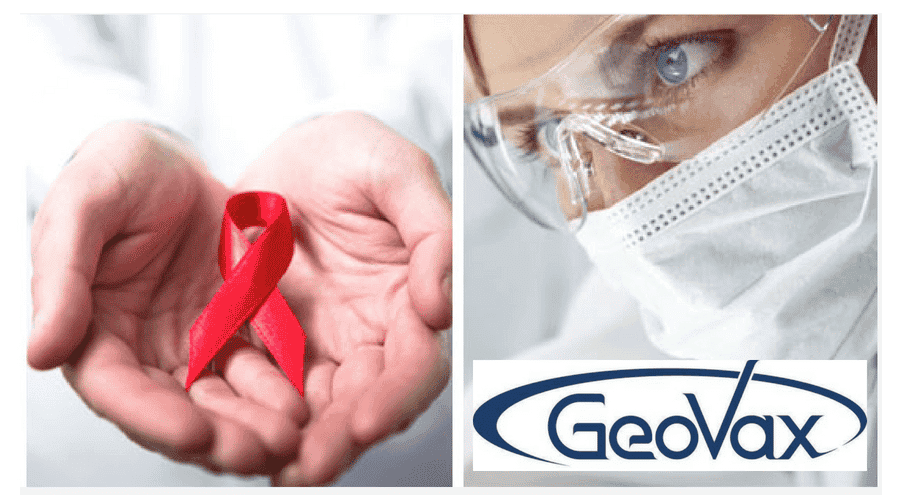 Clinical Trial Expected to Commence in 2017
Rockville, MD, March 14, 2017 American Gene Technologies International Inc. ("AGT") – announced today its collaboration with GeoVax Labs, Inc. (OTCQB: GOVX) for the conduct of a Phase 1 clinical trial investigating AGT's viral vector technology as a functional cure for HIV infection.
AGT is preparing an investigational new drug application ("IND") to conduct a Phase 1 clinical study with HIV-positive individuals.  The study will test the safety and feasibility of genetically modified CD4+ T cells generated using AGT's proprietary lentiviral vector technology. Pursuant to the collaboration agreement, GeoVax will provide AGT with its MVA-VLP HIV vaccine for use in the study. T cells obtained from vaccinated individuals will be programmed by AGT's lentivirus vector and infused back into the study participants as a therapeutic cell product.
The overall goal of the program is to develop a functional cure for HIV infection. The primary objectives of the trial will be to assess the safety of the therapy; secondary objectives will be to assess immune responses and changes in viral status as potential measures for treatment impact.
Jeff Galvin, AGT's CEO commented, "HIV/AIDS continues to be a global epidemic that exacts an enormous toll on individuals, their families, and society. The burdens and costs imposed on individuals are substantial. Even with the existence of highly active antiretroviral therapy, access to treatment is not assured, especially in developing countries. AGT is extremely optimistic that we can significantly improve the quality of life for HIV-positive individuals, encourage more infected persons to seek care, reduce individual and societal burden, and in the long term, broaden access to highly-effective treatment options."
Mr. Galvin continued, "We have assembled a highly-recognized team of HIV scientists and advisors that give us strong confidence in this upcoming trial. AGT has over a decade of experience refining a comprehensive, accelerated development process for vectors utilizing the significant proprietary enhancements within our lentiviral vector platform. Our unique technologies enable complex vectors that provide treatments for complex conditions."
Robert McNally, PhD, GeoVax's President and CEO, commented, "We are pleased to be a part of this program with AGT and look forward to collaborating with them on this clinical trial. In a previous Phase 1 clinical trial, we demonstrated that our vaccine can potently stimulate production of CD4+ T cells in HIV-positive individuals – the intended use of the MVA-VLP HIV vaccine in the proposed AGT study. Our vaccine also has a well-documented safety profile in humans."
About GeoVax
GeoVax Labs, Inc., is a clinical-stage biotechnology company developing human vaccines against infectious diseases using its Modified Vaccinia Ankara-Virus Like Particle (MVA-VLP) vaccine platform. The Company's development programs are focused on preventive vaccines against HIV, Zika Virus, hemorrhagic fever viruses (Ebola, Sudan, Marburg, and Lassa), and malaria, as well as therapeutic vaccines for chronic Hepatitis B infections and cancers. GeoVax's vaccine platform supports in vivo production of non-infectious VLPs from the cells of the very person receiving the vaccine, mimicking a natural infection, stimulating both the humoral and cellular arms of the immune system to recognize, prevent, and control the target infection. For more information, visit www.geovax.com.
About American Gene Technologies International Inc.
American Gene Technologies International Inc. ("AGT"), www.americangene.com, is an emerging gene technology company with a broad, robust lentiviral delivery platform evolved over ten years of advanced development.  The anticipated HIV clinical trial will transition AGT from a pre-clinical to clinical-stage company. AGT has developed an extensive patent portfolio surrounding its lentiviral platform innovations that accelerate the development of a wide variety of drug candidates.  This platform allows AGT to pursue exciting clinical "cures" in large and orphan indications, complex diseases, and monogenic disorders. AGT's proprietary platform technologies provide reusable components that allow AGT and its collaborators to create new drugs in a fraction of the time of traditional drug development processes and other drug companies. For more information, visit www.americangene.com.