American Gene Technologies® Advances Closer to Demonstrating a Potential Cure for HIV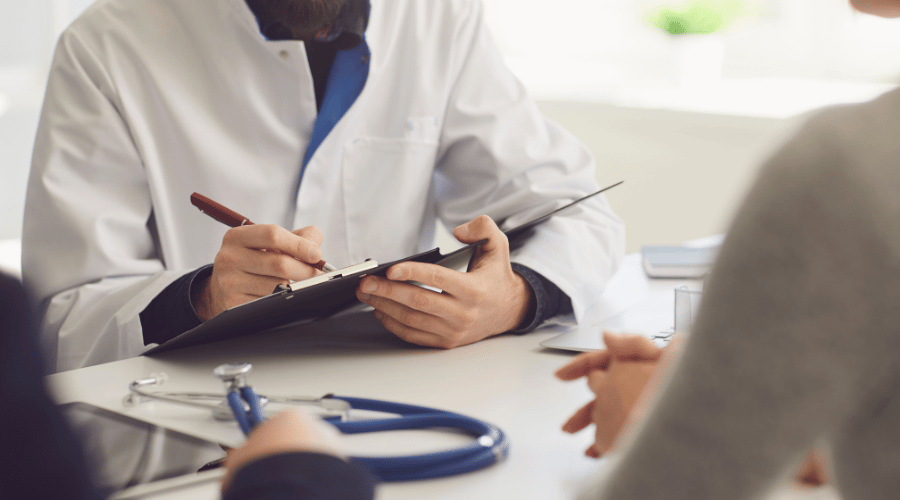 HIV cure clinical trial data shows safety and efficacy of AGT™ gene therapy treatment, the company will begin withdrawing participants from antiretrovirals in Q2 to test potential functional cure
American Gene Technologies (AGT), a clinical-stage biotechnology company working to cure HIV, announced that the independent Institutional Review Board (IRB) overseeing its clinical trial approved the company to proceed with analytic treatment interruption (ATI) to ultimately determine if AGT's cell therapy can functionally cure HIV. Six patients have received the treatment so far. The first five demonstrated safety and efficacy; AGT expects to see similar data on the sixth participant who was infused with the treatment on February 9th, and who has thus far experienced no adverse events. The next logical step in the trial's progression: preparing to withdraw patients' antiretroviral therapy to potentially demonstrate a functional cure.
"The IRB's green light to proceed with the withdrawal study gives us the opportunity to gather additional critical efficacy data," said Dr. Marcus A. Conant, Chief Medical Officer at AGT. "The data we have already collected shows how close we could be to achieving our dream of curing HIV. And, as we move forward, we are heartened to know that there are already tremendous HIV research findings and scientific value we've uncovered so far."
Dr. Conant was one of the first physicians to diagnose HIV in San Francisco while running the inpatient dermatology service at the University of California San Francisco. Before anyone recognized the virus or understood that it was about to become a global epidemic, Dr. Conant took the lead in forming the Kaposi's Sarcoma Research & Education Foundation in 1982, which later became the San Francisco AIDS Foundation. 
He conducted early clinical trials, persevering despite a 94% fatality rate during the epidemic's first years. Currently, he oversees the clinical operations of AGT's ongoing HIV phase 1 trial.
"After having watched so many people suffer from this devastating disease, I am hopeful that we can finally end this scourge and enable patients to live their lives without reliance on daily medications," Dr. Conant added.
Under FDA regulations, the IRB is responsible for reviewing and monitoring research involving human subjects in order to protect the rights and welfare of clinical trial participants. The ATI protocol modification was granted after consistent safety and cell product engraftment data was gathered from trial participants.
All participants currently involved in the Phase 1 trial will be offered participation in the treatment withdrawal study, however, their involvement will be completely voluntary. If they wish to proceed with a monitored antiretroviral treatment interruption, they will re-enroll with a new informed consent agreement that outlines the risks and details of the updated protocol.
Phase 1 Trial Background
Overview:

Designated the

RePAIR

trial (Restore Potent Antiviral Immune Responses,

NCT04561258

), AGT's first-in-human study for AGT103-T is currently underway at trial sites in the Maryland / Washington, D.C. area. Participants in the Phase 1 trial receive a single infusion of their own HIV-specific CD4 T cells after those cells are enriched and genetically modified to resist infection. Without any observed negative or adverse events, the DSMB has allowed the trial to continue without adjustments or delays.
Focus:

The primary endpoints of RePAIR are safety and efficacy. Testing related to secondary endpoints evaluates responses to treatment, including changes in the immune response to HIV. 
Participant Criteria:

Participants range in age from 18 to 60 and include males and females. Participants have been diagnosed with HIV for at least three years and must have taken HIV antiretroviral medication for more than two years prior to enrollment. Participants cannot be pregnant and must be available to attend 17 study visits over a 10-month period. Anticipated completion of treatments in the Phase 1 study is Q3 2022, although final data and long-term monitoring will continue. The Phase 1 study will include up to 18 participants. (The recruitment status of the Phase 1 RePAIR clinical trial, along with information on the trial sites, can be found on the official

ClinicalTrials.gov

website.)
Timeframe:

Participants treated with AGT103-T are followed for 6 months in this safety study before enrolling in an FDA-mandated, 15-year, long-term follow up (required for all gene therapy trials). The first infusion occurred in May 2021, the second in August 2021, the third in September 2021, the fourth and fifth in November 2021, and the sixth in February 2022. A treatment withdrawal study to determine product efficacy is planned for Q2 of 2022.
About HIV
According to UNAIDS, approximately 37.7 million people worldwide live with HIV/AIDS. In the United States, government statistics show 1.2 million people have HIV and estimate that 34,800 Americans were newly infected with HIV in 2019. Across the globe, UNAIDS estimates that approximately 1.5 million individuals were newly infected with HIV in 2020. The Washington D.C./Baltimore area is often cited as a 'hot spot' for HIV, with Washington, D.C., having the highest rate of infection at nearly 46 cases per 100,000 population and Baltimore City having rates of 17 cases per 100,000. Maryland also ranks sixth among U.S. states and territories in HIV diagnosis rates, with more than 900 new cases in 2019 alone, according to the Maryland Department of Health.
Since the late 1980s, antiretroviral drugs have restored quality of life to persons living with HIV and, in some cases, have even been used to prevent new infections. However, no approved treatment has demonstrated the ability to cure HIV. AGT is committed to addressing this unmet medical need.
About AGT103-T
AGT103-T is a genetically modified cell product made from a person's own cells. AGT's unique approach focuses on permanently repairing the key immune system damage caused by HIV. AGT's goal is to develop a cell and gene therapy capable of repairing the immune system so it will provide natural control over HIV replication.
About American Gene Technologies
AGT is a gene and cell therapy company with a proprietary gene-delivery platform for rapid development of cell and gene therapies to cure infectious diseases, cancers, and inherited disorders. AGT's mission is to transform people's lives through genetic medicines that rid the body of disease. AGT has been granted four patents for the technology used to make AGT103-T and 11 patents for its unique immuno-oncology approach to stimulate gamma-delta (γδ) T cells to destroy a variety of solid tumors. The company has developed a synthetic gene for treating Phenylketonuria (PKU), a debilitating inherited disease. AGT's treatment for PKU has been granted Orphan Drug Designation by the Food and Drug Administration (FDA), and it is expected to reach the clinic in 2022.
Video: https://youtu.be/fiA2s7JCkJ8
Media Contact: 
Kathy Fowler
American Gene Technologies
Phone: (410) 963-2345
Email: kathleen@onthemarcmedia.com