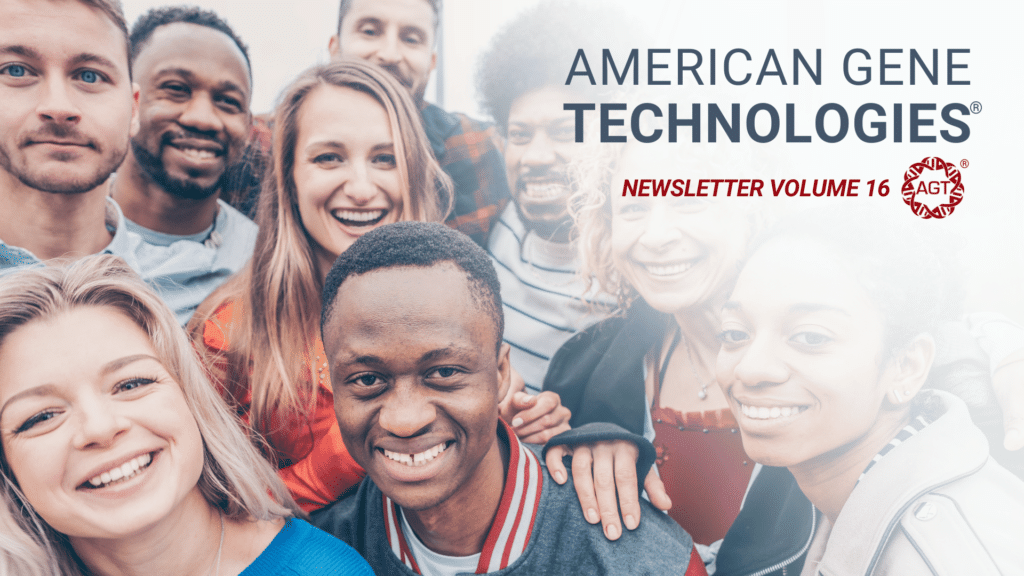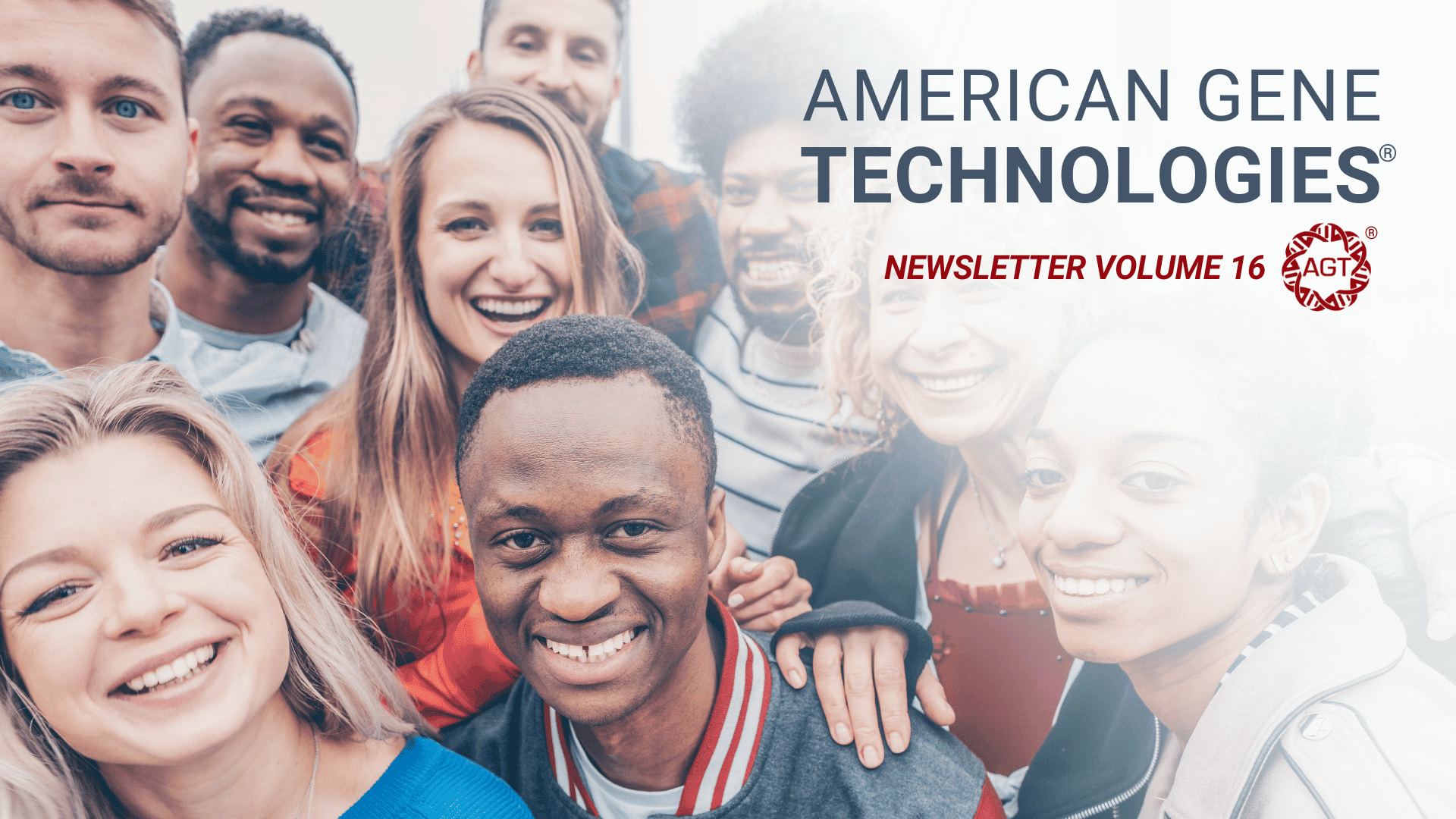 American Gene Technologies® has recorded data that meets the primary and secondary endpoints of its AGT103-T Phase 1 trial. The Phase 1 trial demonstrated that AGT103-T — an autologous T cell product that has been modified with the AGT103 lentiviral vector for HIV resistance — was well-tolerated in humans and that these enhanced T cells persist in the body, ready to respond to HIV. Data from this first-in-human study of AGT103-T has been published in Frontiers.
Having collected data from the Phase 1 clinical trial, we expect to submit the final Phase 1 trial report to the U.S. Food and Drug Administration (FDA) in 2023. American Gene is currently writing the Phase 2 protocol for FDA consideration to continue the clinical development of this potential HIV cure.
Listen Now: Jeff Galvin Talks About the Future of Gene Therapy on "The Biotech Project Podcast"
The Biotech Project podcast welcomes CEO and Founder of American Gene Technologies, Jeff Galvin, onto the show to discuss the past, present, and future of the company's mission to use the power of gene therapy to relieve human suffering from serious diseases. Hosts Scott J Resnik, MBA, NYS EMT-CC, and John Walsh, MD, sit down with Jeff to discuss how he built a company that's revolutionizing the traditional approach to treating diseases by daring to aim for cures.
"We're modifying DNA, which could be looked at as the operating system of the human cell, and now that we can correct errors in that operating system or we can improve that operating system, the question is: What can't we do?"
- Jeff Galvin
In the News: Dr. Marcus Conant Named in UCSF's Commitment to Pave Way for Next Generation of HIV Researchers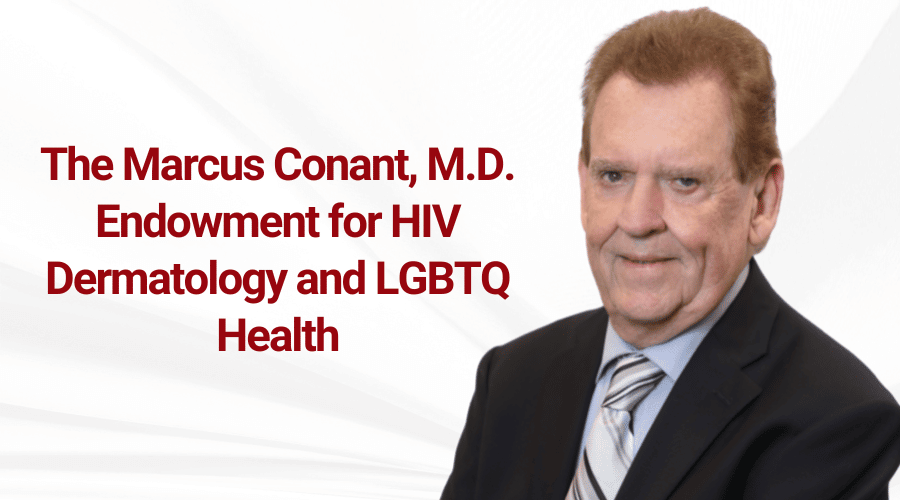 We congratulate Dr. Marcus Conant and the University of California San Francisco (UCSF) Medical Center's Department of Dermatology for establishing The Marcus Conant, MD, Endowment for HIV Dermatology and LGBTQ Health. The endowment aims to provide mentorship and support to researchers in HIV-related skin disease and LGBTQ health. Not only will it supply increased funding for researchers early on in their careers, but it will also enable UCSF to remain competitive in recruiting the best and brightest students, residents, and fellows — all with the goal of advancing HIV treatment and health equity for the LGBTQ community.
                ...
"This endowment is a testament to the hard work my colleagues and I accomplished in the 1980s during the HIV/AIDS epidemic. I'm both flattered and humbled to have my name honored with a scholarship that will better the lives of men and women across the globe."
-Dr. Marcus Conant
Jeff Galvin Inducted Into Montgomery County Business Hall of Fame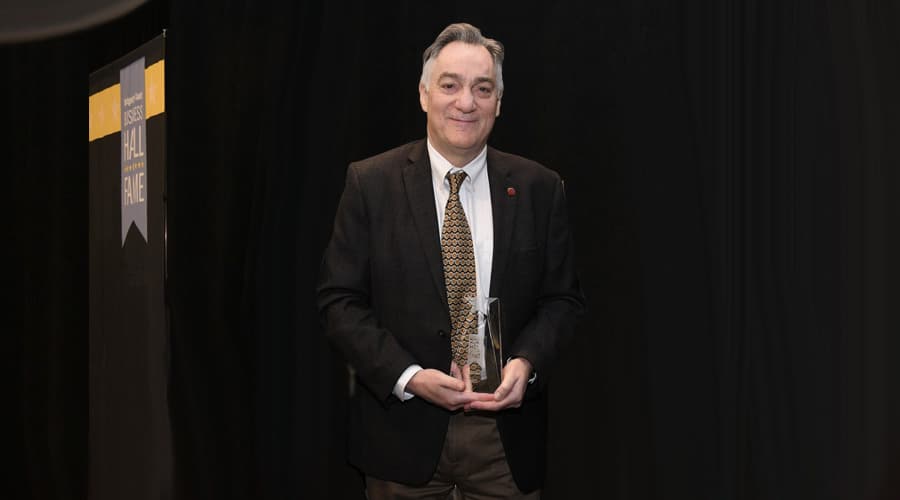 American Gene Technologies CEO Jeff Galvin was officially inducted into the Montgomery County Business Hall of Fame (MCBHOF) during their tenth annual event. The MCBHOF celebrates individuals who have made a substantial positive impact on the Montgomery County business community.
...
In his speech, Galvin spoke to the vitality and prevalence of service in Montgomery County: "Service is really something that can drive you with the idea of making a positive difference in other people's lives, and you just feel that so much of that in this community."
"The Cure Chronicles" Wins The BioBuzz Media Award!
The BioBuzz Media Award recognized American Gene Technologies for our "authentic and impactful media series". The Cure Chronicles raises awareness and builds a stronger HIV community through storytelling and thoughtful conversations with the many stakeholders working together to end the HIV epidemic.
The Cure Chronicles continues to shed light on the experiences of those living with HIV.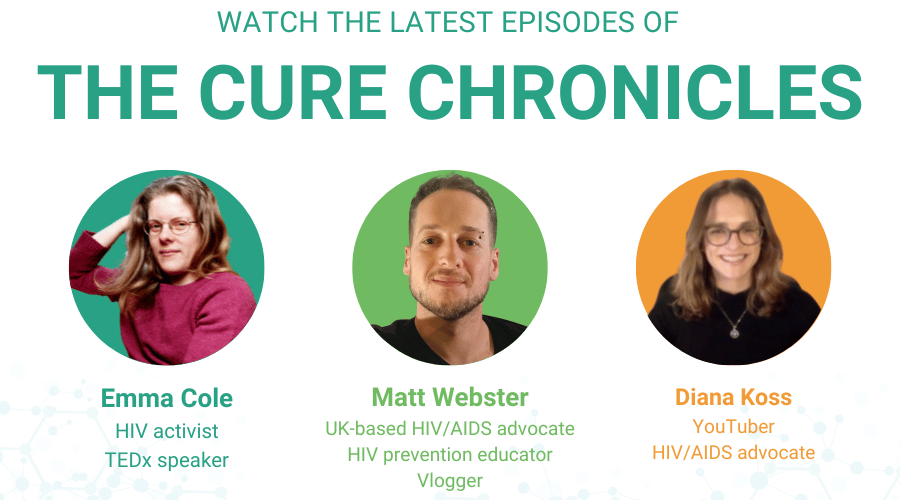 Emma Cole, an HIV activist and a TEDx speaker joins The Cure Chronicles for a compelling conversation about challenging the stigma around HIV. Previous episodes feature Matt Webster, a UK-based HIV advocate, and Diana Koss, a YouTuber and HIV advocate.
Catch Up on Episodes of The Cure Chronicles Below!