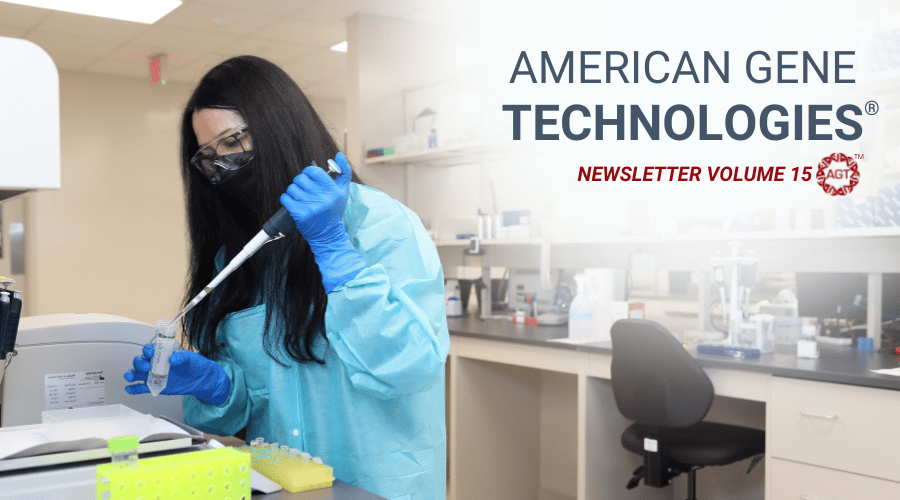 Clinical Trial Progress Update
The analytic treatment interruption (ATI) protocol is generating important immunological data.
We are currently gathering and analyzing data from five out of the seven clinical trial participants.
It takes a full three months to collect and analyze data once each participant's ATI begins. So we expect further announcements at the end of December.
After a preliminary review of the early immunological data from the ATI participants, the National Institute of Allergy and Infectious Diseases (NIAID) has reengaged with us. NIAID will be conducting viral reservoir and B cell measurements, which will provide critical data about our theory and progress toward a potential HIV cure.
Now that we have safety data and blood markers of efficacy that satisfy the Phase 1 clinical trial criteria, we expect to submit the final Phase 1 trial report to the U.S. Food and Drug Administration (FDA) in 2023.
American Gene™ is currently writing the protocol for Phase 2 for FDA consideration to continue the clinical development of this potential cure for HIV.
American Gene is in a solid financial position, having recently finished its F round of funding at $12 per share. "That gives us a $640 million pre-money valuation," said American Gene CEO Jeff Galvin. "Our total round was oversubscribed, so we have a nice cushion in the bank. I see at least a one-year runway thanks to this latest round."
American Gene Technologies Featured in Unboxing Biotech Analyst Report
Analyst John Vandermosten highlights our unique approach in pursuing a cure for HIV using gene therapy.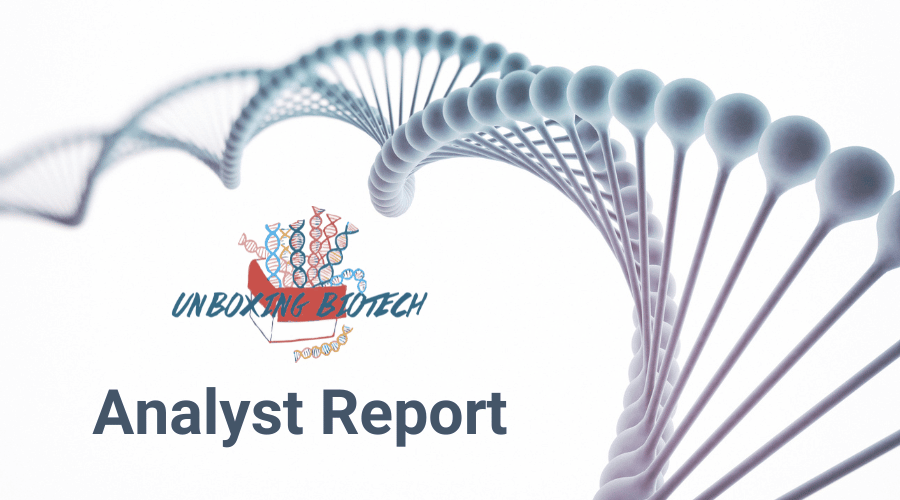 "Building on the shoulders of predecessors' work with hematopoietic stem cell transplants and gene therapy, American Gene Technologies has designed a family of lentiviruses to tackle HIV… This is an exciting time for HIV research building on other breakthroughs that have been made."
- John Vandermosten
American Gene Welcomes New Head of Business Development
After nearly four decades as a urologist and surgeon, Barry H. Wells, M.D. has broadened his scope to help American Gene Technologies in its mission to use the power of gene therapy to relieve human suffering from serious diseases. Dr. Wells brings a unique combination of medical and entrepreneurial expertise to his new position as Head of Business Development.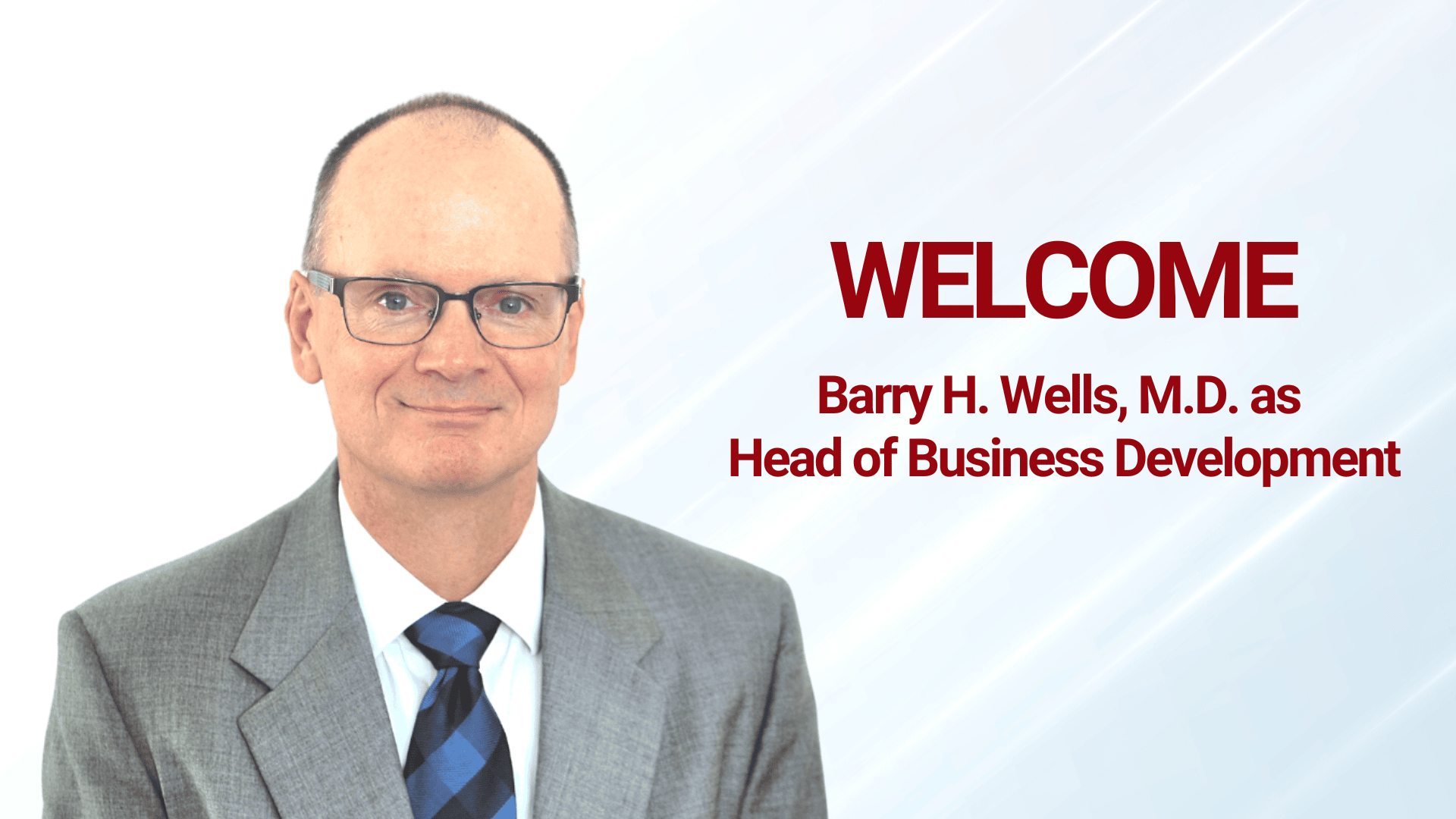 "I have been raising money for the company for the past three years because I believe so much in its potential to bring desperately needed cures to suffering patients. When I learned about the company from a friend, I became an investor. I am honored to have the opportunity to build the company's capacity to achieve its mission."
 - Barry H. Wells, M.D.
In the News: Dr. Marcus Conant Featured in Queerty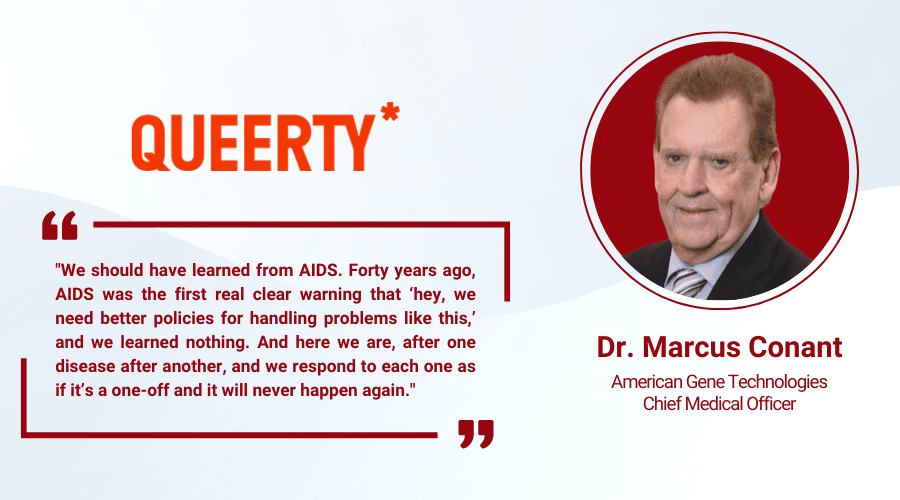 American Gene Chief Medical Officer, Dr. Marcus Conant, examines the societal response to both monkeypox and the AIDS epidemic which have one thing in common: undue blame on the gay community. "The disease was going to happen. It just happened in a special group first. Instead of people blaming the gay community, they should realize that we're going to have more and more of these zoonotic diseases, which jump from animals to humans."
- Dr. Marcus Conant
The Cure Chronicles continues to shed light on the experiences of those living with HIV.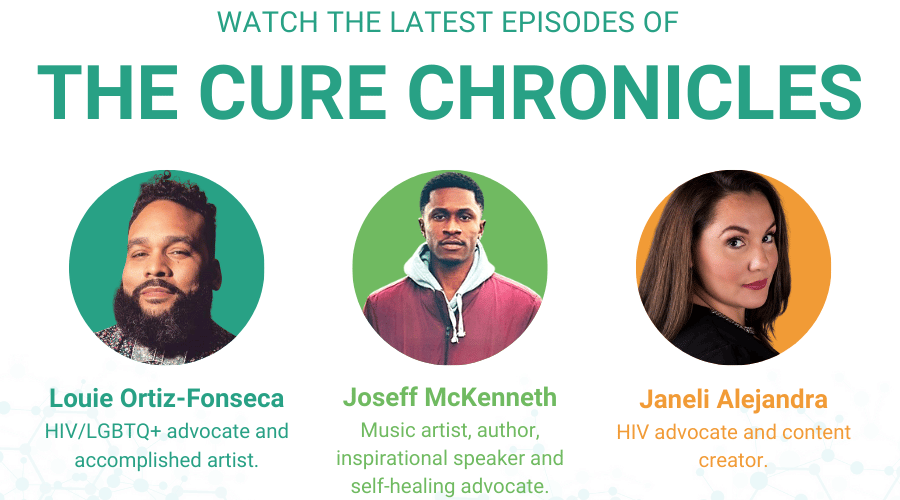 In the most recent episode, Janeli Alejandra joins The Cure Chronicles for a compelling conversation about her experience living with HIV. Janeli is known for her TikTok videos where she educates people about HIV. Previous episodes feature Joseff McKenneth, a music artist, author, creator, speaker and self-healing advocate along with Louie Ortiz-Fonseca, who is a highly recognized HIV/LGBTQ+ advocate and an accomplished artist.
Catch up on Episodes of The Cure Chronicles below!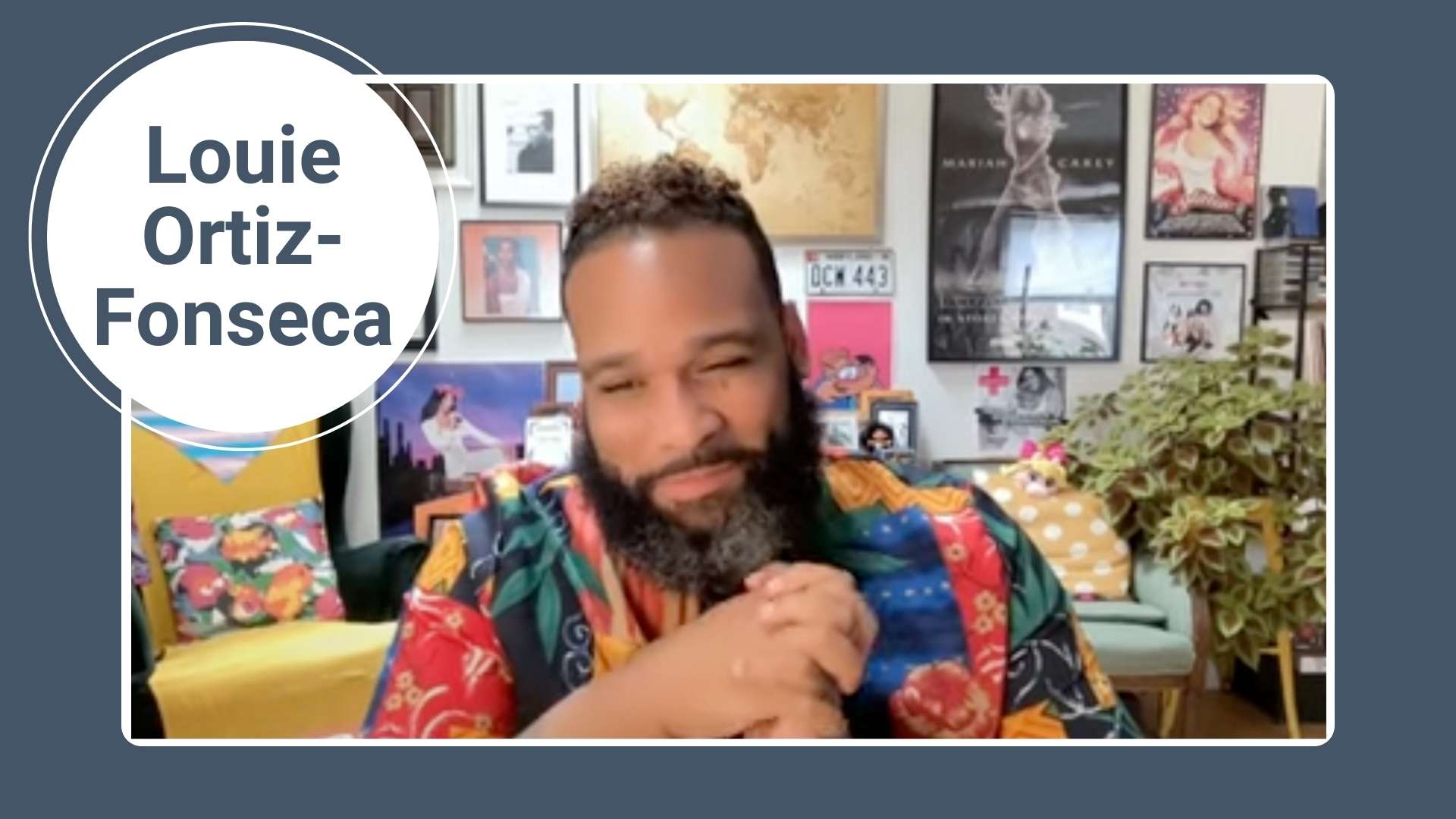 Episode 9 with
Louie Ortiz Fonseca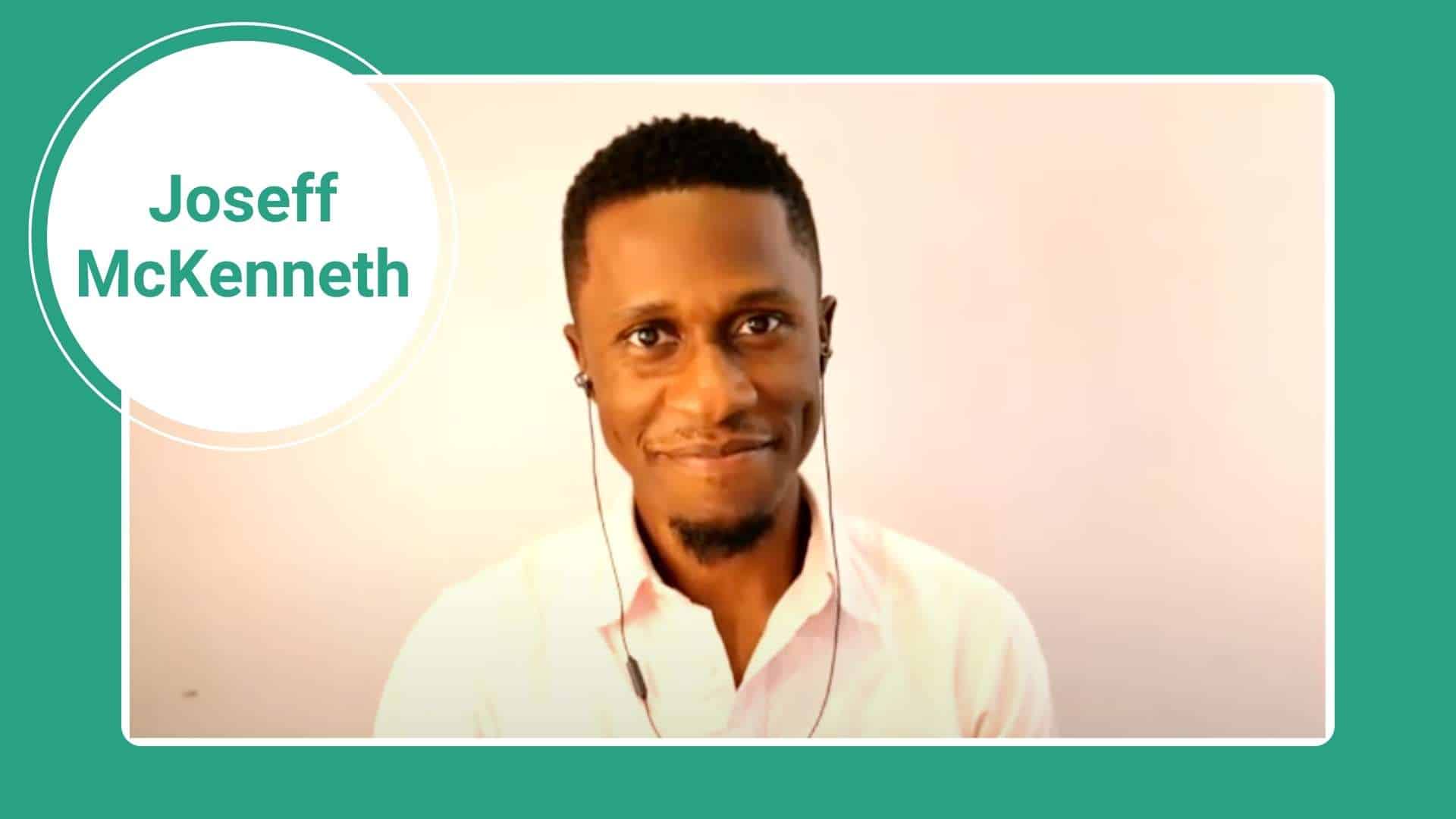 Episode 10 with
Joseff McKenneth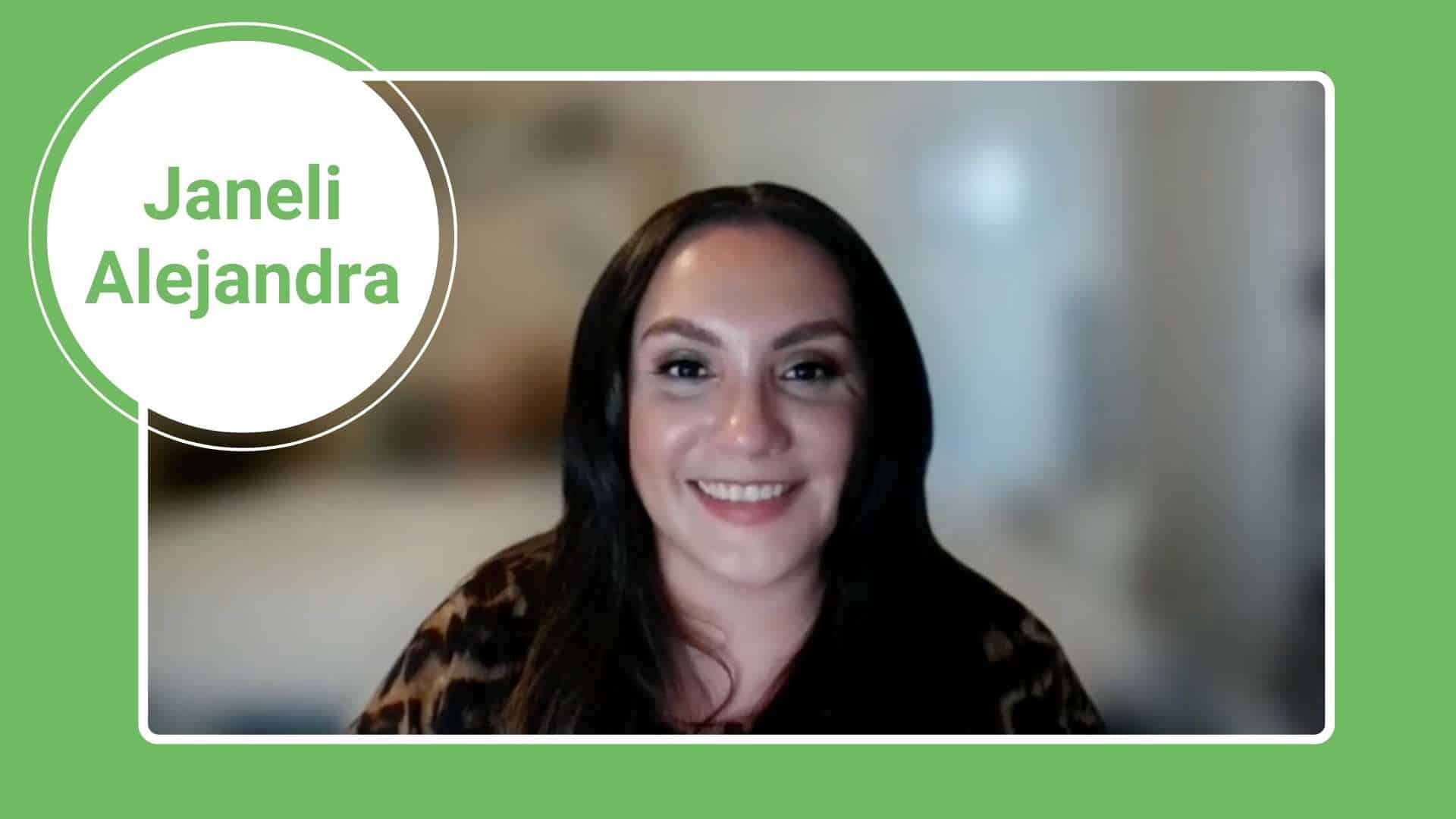 Episode 11 with
Janeli Alejandra