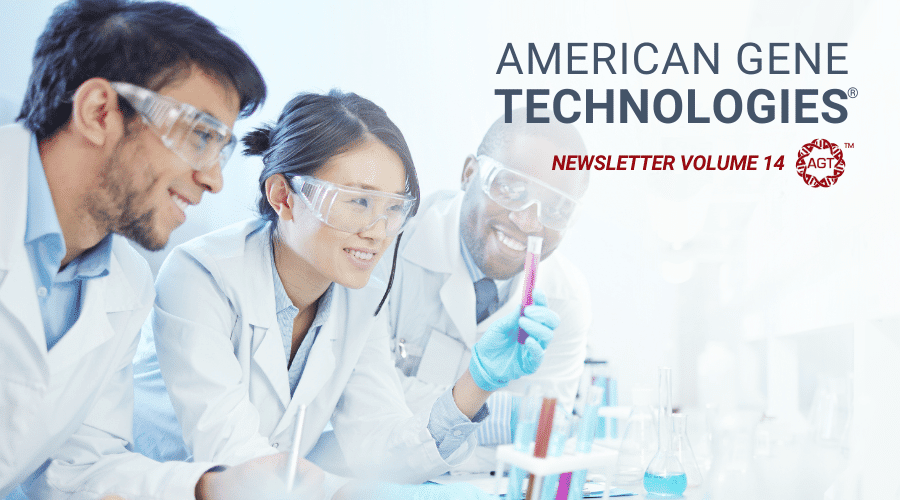 Exciting HIV Clinical Trial Update
American Gene Technologies® HIV Cure Clinical Trial Enters Critical Phase: Withdrawing Participants from Antiretrovirals.
"This is a critical step in our mission to cure HIV using gene therapy," said American Gene Technologies CEO Jeff Galvin. "We'll monitor participants carefully, and within the next few months, we'll begin to know how close we are to reaching our dream of curing HIV. If participants respond as we expect, they may no longer need to take their antiretroviral medications and could remain immune to HIV for life without further treatment."
Our Leadership Team Expands
With his deep expertise in biotechnology, our new Chief Science Officer, Jeff Boyle, Ph.D., will help further accelerate American Gene Technologies' FDA-approved HIV gene therapy clinical trial.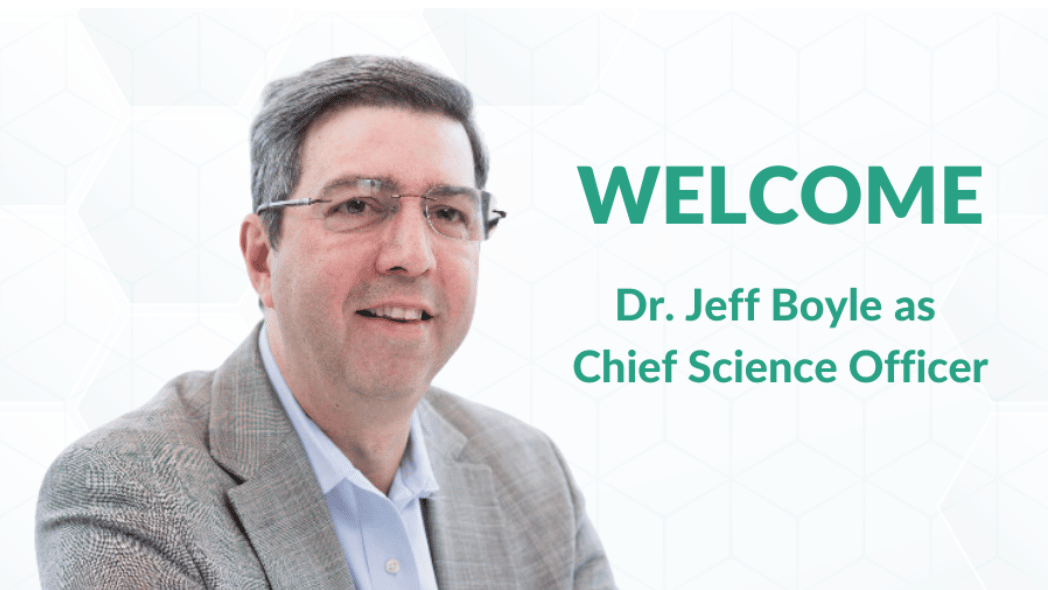 "I look forward to building on the successes of the team at American Gene Technologies as we grow the expertise with the pipeline in our mission to relieve human suffering from serious diseases with our gene therapy platform," Dr. Jeff Boyle said.
The Cure Chronicles continues to talk with HIV advocates to shed light on the experiences of those living with HIV.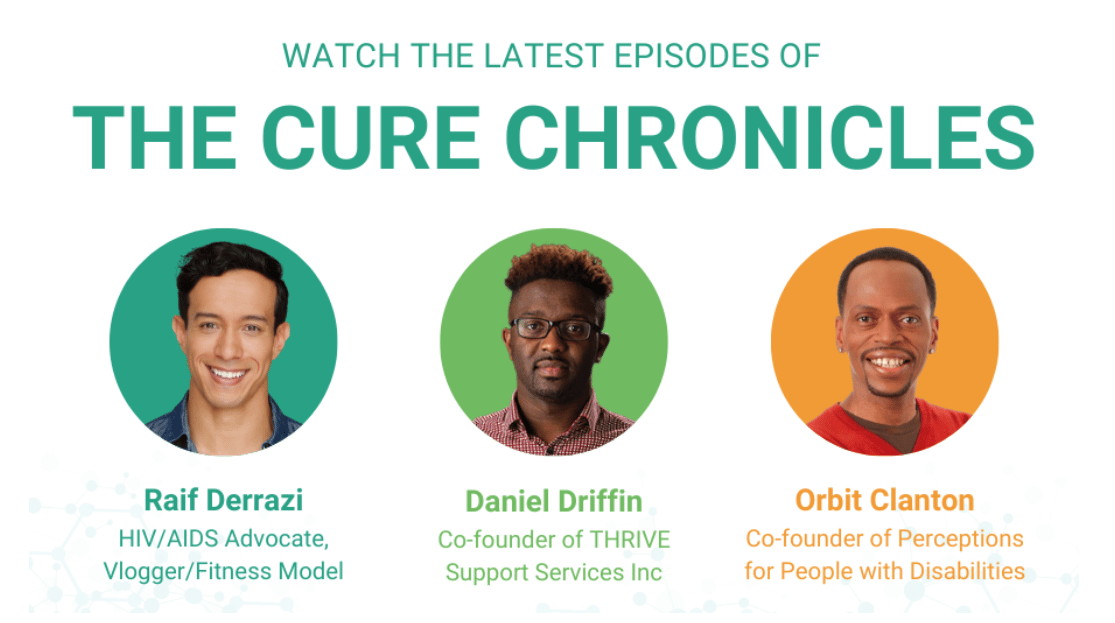 On the latest episode, we are joined by Orbit Clanton: Orbit is an HIV/AIDS activist, advocate, public speaker and the co-founder of Perceptions for People with Disabilities, a New York City-based organization that helps people who are living with HIV and are visually handicapped, hard of hearing, or mentally challenged. ICYMI, previous episodes featured Daniel Driffin (an HIV/AIDS advocate and co-founder of THRIVE Support Services), and Raif Derrazi (an HIV/AIDS advocate, vlogger, fitness model, and natural physique bodybuilder).
Catch up on Episodes of The Cure Chronicles below!
University Startups Program
American Gene is creating business opportunities for high school students in Montgomery County.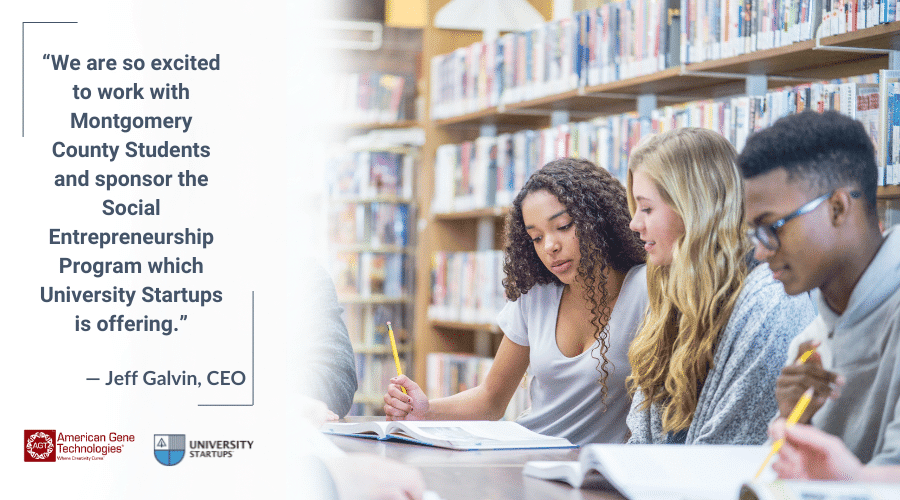 "I believe this program will allow students to explore the entrepreneurial mindset and achieve a newfound confidence in themselves and their abilities," said Jeff Galvin. American Gene will be sponsoring the event, opening Q&A sessions and giving feedback on students' business venture pitches. Students will work in teams during the 10-day program, which spans from July 18th - July 29th, building up to a pitch competition on July 29th at the Universities at Shady Grove.
In the News:
Jeff Galvin Featured in The Baltimore Sun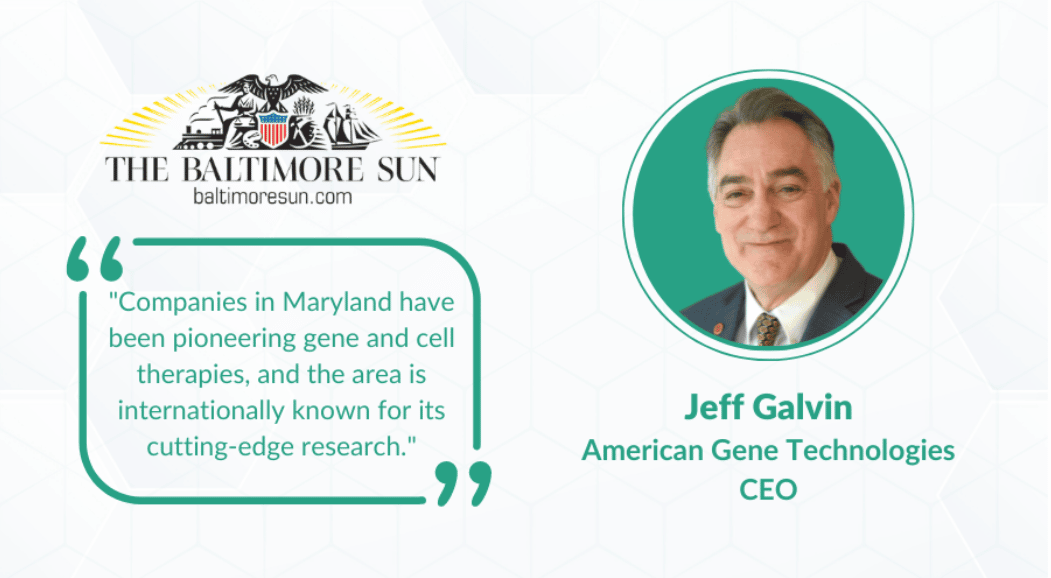 Supercharging breakthrough medical research and ending cancer as we know it, Congress approved $1 billion for the Advanced Research Projects Agency for Health (ARPA-H), which will tackle projects that are seen as too costly, risky, or time-intensive for the private sector and traditional public research. "Anywhere within the Rockville-Baltimore-Frederick triangle would be a great fit for ARPA-H, especially compared with a place like Boston," American Gene Technologies CEO Jeff Galvin said.
Follow us on Social Media