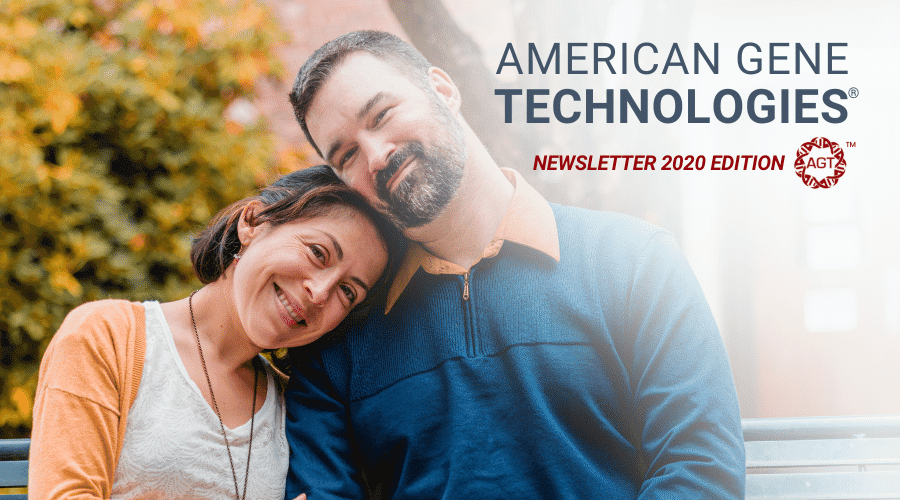 A STELLAR 2019 Has Positioned AGT For A SPECTACULAR 2020.
I wanted to take a moment to sum up a great year of progress and success at AGT and to talk about potential milestones and significant inflection points in 2020.
I'm sure you are aware that we filed the IND (investigations new drug) application for our HIV cure project (cell product drug) with the FDA in mid-October.  This was a huge accomplishment that has required continued dedication for nearly a decade from the AGT team, and is AGT's crowning achievement of 2019.  The interaction with the FDA continues to go smoothly (albeit, it seems they are potentially overworked and understaffed these days in gene and cell therapies, so that may be slowing their progress a little).  The questions that we are receiving from the FDA do not seem like they will cause long delays (certainly no show-stoppers), so I am predicting 1.5 to 2.5 months until we receive clearance to begin our human trial (this is just a prediction and subject to change, since predicting the FDA is difficult or even impossible).  That is my gut.  My gut is also that this cell product is not only safe, but is highly likely to be effective.  We hope to prove that in the first half of 2020.
If that was all we had achieved, 2019 could still be considered successful, but much more has been accomplished by the team this past year:
2019 saw us hit 11 granted patents!  This is remarkable given the short period of time which we have been filing and prosecuting with the USPTO.  The 11 patents are part of a foundation of intellectual property (IP) that includes dozens of published patents (likely to proceed to grant), and over a dozen "patent families" that continue to spawn additional, high-value patent applications.  Our IP portfolio is valued at $2.4 Billion, and this valuation has been re-validated again this year by Snell & Wilmer.  That is a tremendous asset and we have recently added some new patent families (new areas) that are likely to give us access to an even wider range of potential disease cures, and important proprietary innovations in viral vectors, genetic constructs, and novel approaches to treatments and cures within the broad market (and technology) of gene and cell therapeutics.
We capped the year in December with an "Analysts Day" meeting in New York City for investment bank buy-side analysts, and other investor funds (family and hedge).  The meeting was "standing room only" and the response was terrific (you will be able to view the meeting on our site soon… the video is being processed).  The Analyst Day will create additional "buzz" on the buy-sides of the banks to augment the significant momentum we created throughout the year on the sell-side of Wall Street.  This should position us well for a potential initial public offering (IPO) upon results from the HIV human trial, and that potential can either be used to "go public" or pressure an acquirer of the HIV cure product to pay the highest price possible to avoid AGT becoming their competitor.  Of course, we have ongoing discussions with six Pharma companies that have signaled interest in the outcome of our study that should also drive the commercial value of that asset if we are able to demonstrate validating patient data this year.
American Gene Technologies will also be moving to a new building in 2020!  If you were at the IND party in November, or if you saw the video from that party, that is the lobby of the building that we will be moving to once the labs are built (that should take about six months).  We will have the entire top floor of the tallest building in the complex, and continued use of that spectacular lobby for celebrations of expected 2020 milestones such as IND approval, first patient, safety data, and (hopefully) efficacy data.  The image of the building is an appropriate step up for a company (AGT) that will likely be hosting numerous visits from large Pharma companies.  The impression should make them wonder how much we really need them, and lead to better negotiations at higher values if we make transactions over these coming years.  That alone should justify the rent, but in fact, we negotiated a lower rent with the landlord for the first two years and a reasonable rate thereafter. So we will have extra dollars to power 2020 operations, while gaining a major step up in impression when negotiating with potential Pharma partners.
I could continue to write for days on AGT's progress, but as always we try to maintain the latest information here on our website for your review so you are not stuck reading my letters. For additional detail on progress and outlook, I have also prepared a personal video message (update) for investors that you can view here when you have time:

Latest Information on AGT
View Our Most Recent Content
Follow Us On Social Media