AGT Named "Breakthrough Company of the Year" Award Winner by Biobuzz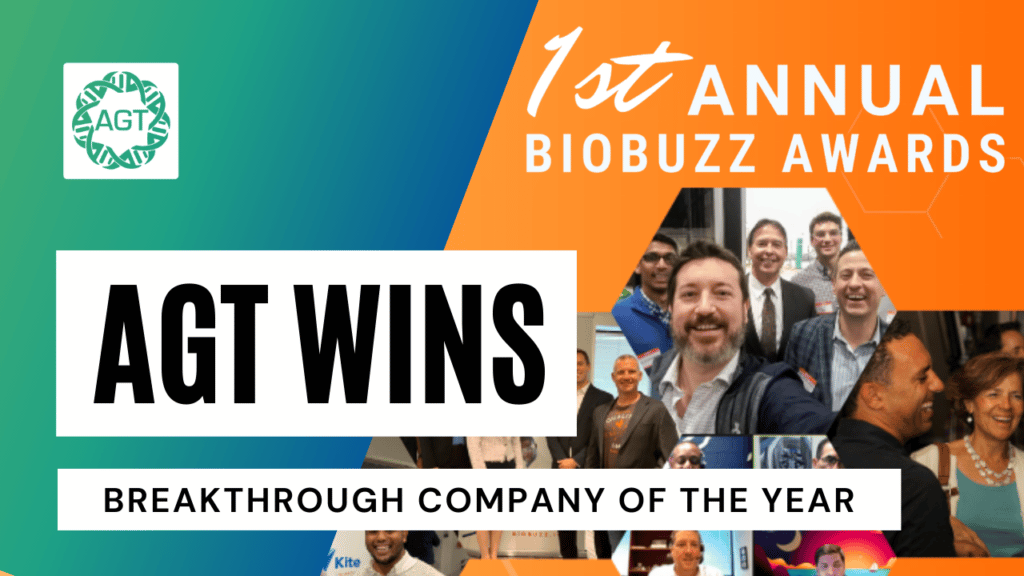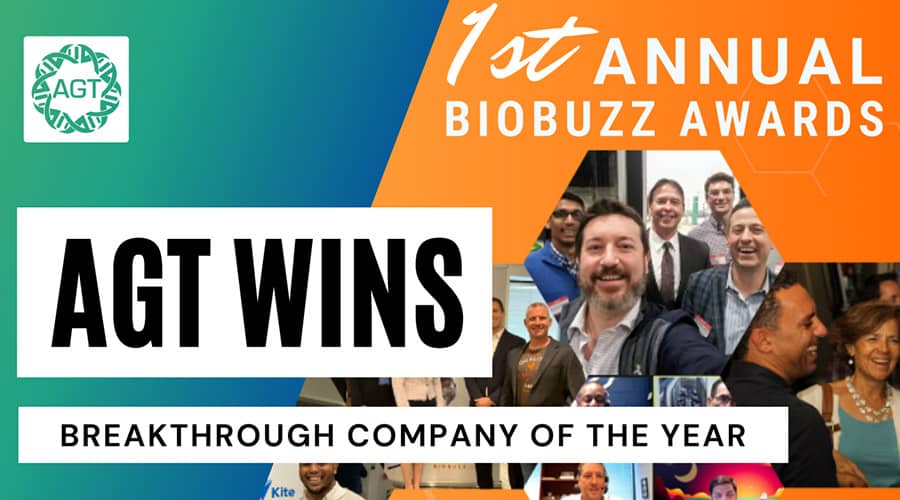 This award recognizes the entrepreneurs and startup companies that have achieved strong commercialization momentum behind their innovative technology. Startups fuel the innovation engine in the region and reflect the future growth of any ecosystem. Nominees were selected from companies that showed the most promise, the most momentum, and the most commitment to bringing their technology to the patients who need them.
The inaugural BioBuzz Awards are a celebration of the exciting and groundbreaking work being done by the BioHealth Capital Region (BHCR) life science community and the individuals that make innovation happen across Maryland, Virginia, and Washington, D.C.
It was a "People's Choice" format so every vote counted. Nearly 2,000 people voted to determine the winners of this first annual awards program and it was amazing to see the outpouring of support for the finalists.
Watch CEO Jeff Galvin's Acceptance Speech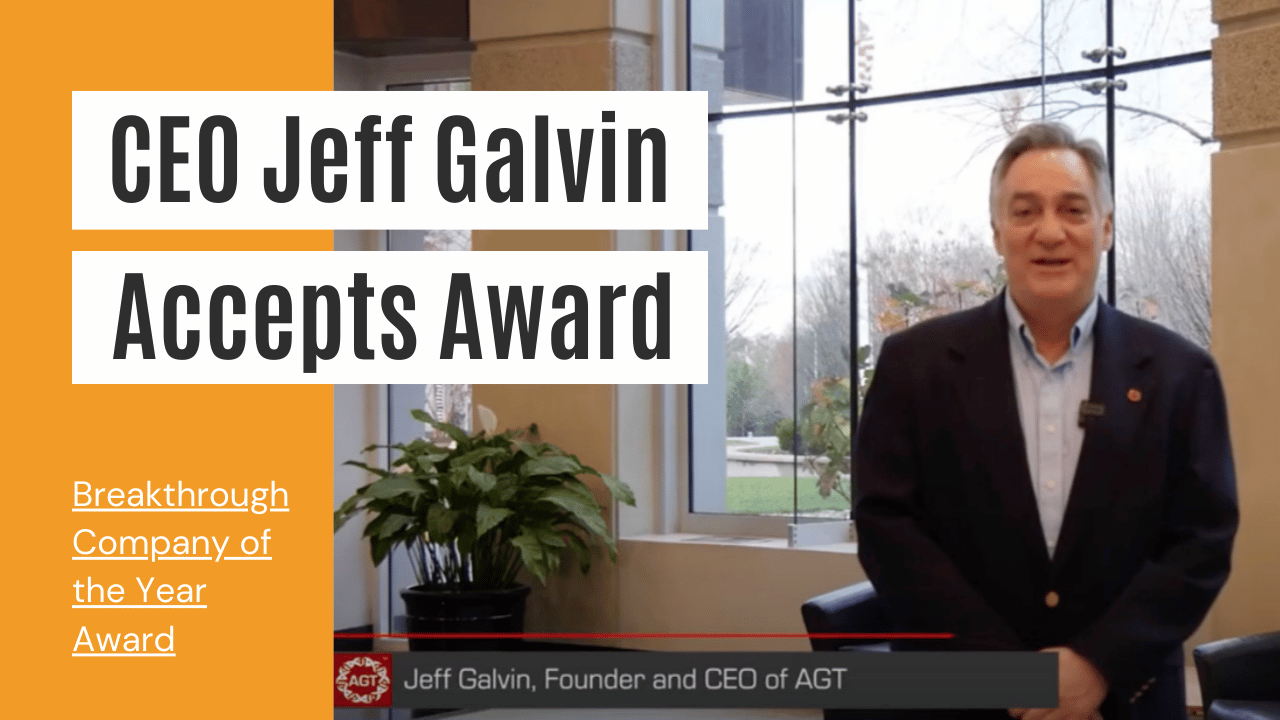 Subscribe to our YouTube Channel
Why American Gene Technologies Was Nominated:
HIV/AIDs was once a worldwide epidemic in the 1980s and 1990s. It is now largely manageable but still a grave public health concern around the world. Approximately 1.1 million people in the U.S. live with HIV today and are relying on costly medicines that often require daily treatments with adverse side effects that degrade their quality of life.
For the past twelve years, American Gene Technologies (AGT), which is led by Founder and CEO Jeff Galvin, has been pursuing its gene therapy technology that could one day soon produce a functional cure for HIV. This year was a breakthrough year for that pursuit: In August 2020, the FDA Approved AGT to move forward with the Phase 1 Clinical Trial of their HIV Cure Program. In October 2019, AGT submitted the IND for its HIV Cure Program to the FDA with great excitement from employees and the HIV patient community.
Peer-Reviewed pre-clinical data presented by AGT and NIAID this summer also validates the high potential for their HIV Functional Cure and has many in the industry feeling optimistic about the clinical program.  On the heels of these milestones, AGT also moved its HQ to a brand new 27,000 SF facility in Rockville across from the NCI that will support AGT's HIV Cure and immuno-oncology lead programs while also providing greater capacity for additional product development.