Wall Street Journal: "New CDC Chief Resigned From Four Entities to Comply With Ethics Rules"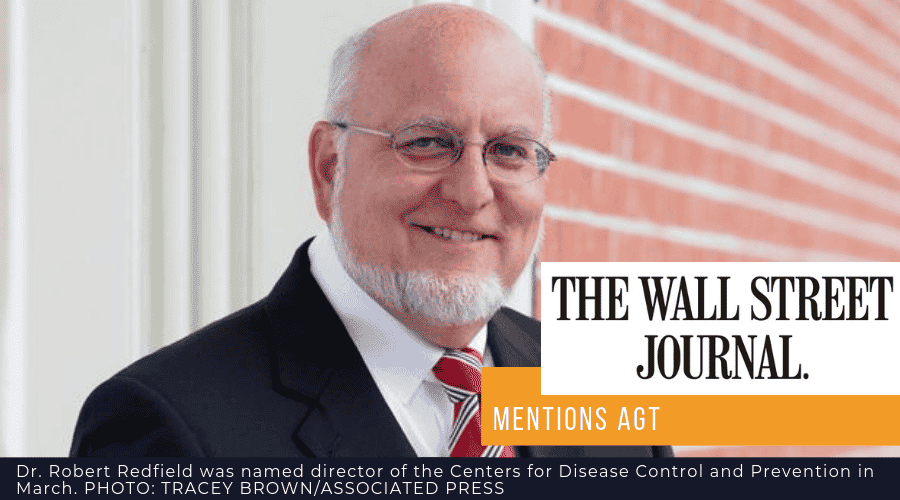 Financial disclosures detail steps Robert Redfield has taken; ethics office found him to be in compliance
The new director of the Centers for Disease Control and Prevention resigned positions at four entities, sold stock and forfeited options in two companies and is signing his share of future patent licensing fees and royalty payments over to his university to comply with government ethics rules, according to his financial disclosures.
In a Public Financial Disclosure Report, memorandum and letter reviewed by the Journal, Dr. Redfield, a veteran HIV/AIDS researcher, said he had resigned as a professor of medicine and from other posts at the University of Maryland. His compensation from the beginning of 2017 through March 2018 was $757,100 plus a $70,000 bonus. The CDC director's compensation is $375,000.
Dr. Redfield also resigned as consultant and chair of a clinical advisory committee for American Gene Technologies International Inc., a gene therapy biotech company; as a director of Children's AIDS Fund International, an AIDS service organization with faith-based roots; and as a medical consultant for Guidepoint Global LLC, an advisory firm.
He sold his stock in American Gene Technologies International and sold stock and forfeited options in Profectus Biosciences Inc., a vaccine development company. He also agreed to recuse himself for two years from matters related to seven entities where he has held positions or done work since 2016. They include three law firms for which he has consulted in malpractice cases.
"I have worked closely with the HHS Ethics Office to comply with all reporting requirements," Dr. Redfield said in a statement. He said he had begun his financial disclosure process before taking up his new post and that it is now complete. The Department of Health and Human Services, to which the CDC belongs, confirmed that its ethics office had found Dr. Redfield to be in compliance.
Dr. Redfield's predecessor at the CDC, Dr. Fitzgerald, an obstetrician-gynecologist and former Georgia public health commissioner, stepped down because she was unable to unwind investments in two health-care-related firms.
Dr. Fitzgerald was also criticized for the purchase during her tenure at the CDC of stock in a tobacco company, which was made by an outside entity contracted by an investment manager. She said she was unaware of the tobacco stock purchase and directed that it be sold when she learned of it.
View The Original Article
This page is a replication of the original content. To respect the original publisher, this page is not indexed by search engines. The original article can be viewed by clicking the button below.