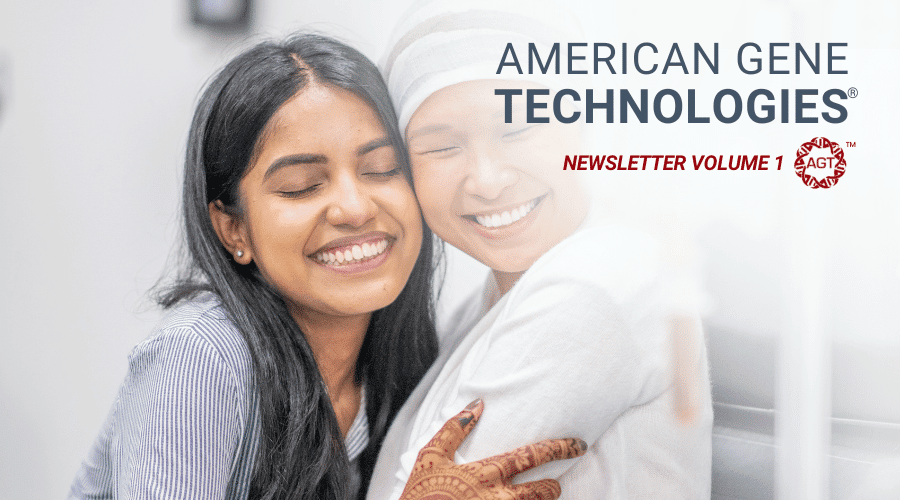 We've kicked off 2017 with new intensity and excitement! AGT will be submitting our first Investigational New Drug (IND) application consistent with FDA's great reception and feedback on our pre-IND application in November. We are on course to become a clinical stage biotech company in the 4th quarter of 2017. AGT"s executive team has attended three major investor conferences:
JP Morgan's Health Conference
NobleCon 13
Bio CEO & Investor conference
In the last three months, our business development database expanded by over 200 "opportunities" and leads spanning partnering, strategic investment, VCs, investment banks and other types of funds. Group presentations and one-on-one meetings are the key to successful investor relations. Watch CEO Jeff Galvin's presentation at NobleCon to hear the pitch. His vision for AGT and biotech is infectious. "There is a revolution in drug development that very few people realize…we can attack diseases at their root cause. Gene technology is extremely powerful and it works".
New Funding to Continue AGT's Growth…
AGT is in the process of raising an additional $10 million of funding through a convertible debt round. Since December, we have been conducting roadshows and attending investor events – building a significant book of investors on all levels: individuals, funds, venture capitalists, and investment banks. The current round is expected to provide the necessary funding to move our HIV therapeutic into human trials and we believe that we can reach the clinic with our HIV therapeutic while simultaneously advancing our phenylketonuria and Immuno-Oncology projects towards IND.
The round opened in December. We are conducting rolling closes, and out of the target $10 million, to date we have received $2,846,000.
If you are interested in getting additional information regarding AGT's funding, please contact us here.

Glaxo Smith Kline Receives European Approval for a Gene Therapy Cure…
Gene and cell therapy are moving into mainstream conversations about treatment alternatives. An important industry milestone has been acheived with GSK's Strimvelis, a viral vector that guarantees a cure for ACA-SCID (bubble boy) disease. An effective cure for a virtually untreatable genetic disease from a major pharmaceutical company demonstrates the technical and commercial viability of powerful new gene technologies. AGT congratulates GSK on their success and commitment to next-generation gene technology therapeutic development!
Congress Passes the 21st Century Cures Act…
The passage of "21st Century Cures" legislation at the end of 2016, gives AGT therapies potential for fast track regulatory approvals pursuant to the Accelerated Approval for Regenerative Advanced Therapies Provisions. Although there is some skepticism about what this will mean, it gives alternative pathways for advancing gene and cell therapy clinical trials. A recent article from Back Bay Life Science Advisors reviews the key provisions.