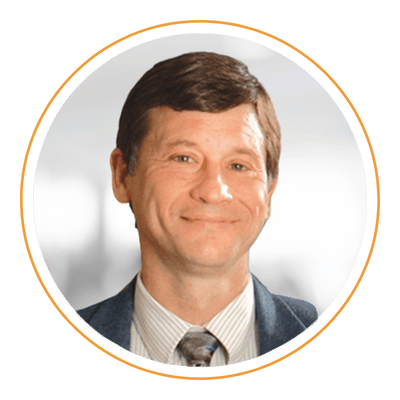 Division Chief of Medical Genetics at Children's Hospital of Pittsburgh of the University of Pittsburgh Medical Center
Cleveland Family Professor of Pediatric Research at the University of Pittsburgh School of Medicine
Distinguished Editor, NIH Director's New Innovator Award Editorial Board
Associate Editor of Molecular Genetics and Metabolism
Jerry Vockley, MD, PhD is a highly respected thought leader in the field of genetic research as a result of his internationally acclaimed work in medical genetics and inborn errors of metabolism. He has published more than 185 scientific articles in peer-reviewed journals. His laboratory has been responsible for identifying and characterizing the molecular basis of multiple new inborn errors of metabolism.  The National Institutes of Health has awarded Dr. Vockley continuous funding to support his important work since 1992.
After receiving his bachelor's degree in biology at Carnegie-Mellon University, Dr. Vockley went on to receive his medical degree and doctorate in Genetics from the University of Pennsylvania School of Medicine.  He completed his pediatric residency at the University of Colorado Health Science Center, and his postdoctoral fellowship in Human Genetic and Pediatrics at Yale University School of Medicine in New Haven, Connecticut. Before assuming his current position in Pittsburgh, Dr. Vockley was Chair of Medical Genetics in the Mayo Clinic School of Medicine.
Dr. Vockley is board-certified in pediatrics, clinical genetics and biochemical/molecular genetics. He has has received numerous honors for his work. His professional and scientific society memberships include the American Society for Clinical Investigation, Society for Inherited Metabolic Disorders, American Society of Human Genetics, American Academy of Pediatrics, American Association for the Advancement of Science and the Society for the Study of Inborn Errors of Metabolism. He is the past president of the Society for Inherited Metabolic Disorders and the International Congress on Inborn Errors of Metabolism.
Selected Publications