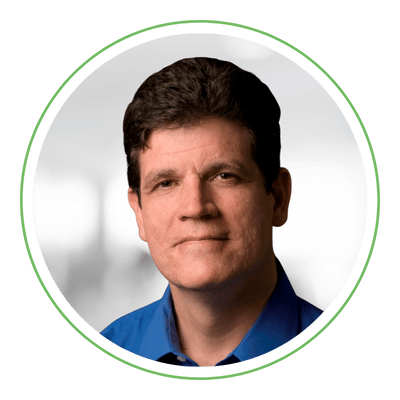 Stanford University School of Medicine
Director, Stanford Translational Research and Applied Medicine Program
Professor of Medicine (Oncology) and Pathology
Dean W. Felsher, MD, PhD is currently a Professor in the Division of Oncology, Departments of Medicine and Pathology at Stanford University. He obtained his B.A. in Chemistry at the University of Chicago and his MD PhD from the University of California, Los Angeles. He conducted his Oncology Fellowship training at the University of California San Francisco.
Dr. Felsher's laboratory pursues both basic science and translational research studies investigating how oncogenes initiate and sustain tumorigenesis and uses these insights towards the development of new therapies for cancer. He has pioneered strategies utilizing the Tetracycline regulatory System to develop conditional transgenic mouse model systems of tumorigenesis to address three questions:
How does oncogene activation initiate tumorigenesis?
When does oncogene inactivation reverse tumorigenesis?
What are the mechanisms by which tumors escape dependence upon oncogenes?
To date, he established a paradigm suggesting that the inactivation of the single oncogene, MYC, can be sufficient to reverse the process of tumorigenesis, in lymphoma, leukemia, osteogenic sarcoma and hepatocellular carcinoma. Even genomically complex tumors were found to regress upon MCY inactivation. Moreover, he has shown that MYC oncogene inactivation uncovers pluripotent differentiation of tumor cells into normal cellular lineages. In some cases, this differentiation results in the permanent loss of a neoplastic phenotype and even brief MYC inactivation induces sustained tumor regression. In other cases, some of the tumor cells appear to retain the capacity for neoplastic features upon oncogene reactivation, hence existing in a state of tumor dormancy.
The experimental model system that he has developed has contributed to several new principles of tumor biology, including the notion of the reversibility of cancer, the idea that oncogene inactivation can result in the uncovering of stem cell features of tumors, the idea that oncogene inactivation can either revoke tumorigenesis or induce a state of tumor dormancy, the notion that cellular senescence programs and angiogenic pathways play an important role in the mechanism of oncogene addiction, and finally, the role of the immune system in contributing to many of these mechanisms of oncogene addiction.
Dr. Felsher's work has led to major contributions to our understanding of the molecular basis of cancer and useful towards the rational development of new therapeutics to treat cancer.
Selected Publications
Zhongwei Cao, Hua Fan-Minogue, David I. Bellovin, Aleksey Yevtodiyenko, Julia Arzeno, Qiwei Yang, Sanjiv Sam Gambhir, and Dean W. Felsher. 'MYC Phosphorylation, Activation, and Tumorigenic Potential in Hepatocellular Carcinoma are Regulated by HMG-CoA Reductase'; Cancer Res. Mar 15, 2011; 71(6): 2286–2297. 10.1158/0008-5472.CAN-10-3367
Li Y, Choi PS, Felsher DW. Oncogene addiction: resetting the safety switch? Oncotarget. 2014 Sep 20. [Epub ahead of print] PubMed PMID: 25275297.
Li Y, Choi PS, Casey SC, Felsher DW. Activation of cre recombinase alone can induce complete tumor regression. PLoS One. 2014 Sep 10;9(9):e107589. doi: 10.1371/journal.pone.0107589. eCollection 2014. PubMed PMID: 25208064; PubMed Central PMCID: PMC4160265.
Li Y, Choi PS, Casey SC, Dill DL, Felsher DW. MYC through miR-17-92 suppresses specific target genes to maintain survival, autonomous proliferation, and a neoplastic state. Cancer Cell. 2014 Aug 11;26(2):262-72. doi: 10.1016/j.ccr.2014.06.014. PubMed PMID: 25117713.
Casey SC, Li Y, Fan AC, Felsher DW. Oncogene withdrawal engages the immune system to induce sustained cancer regression. J Immunother Cancer. 2014 Jul 15;2:24. doi: 10.1186/2051-1426-2-24. eCollection 2014. Review. PubMed PMID: 25089198; PubMed Central PMCID: PMC4118610.
Choi PS, Li Y, Felsher DW. Addiction to multiple oncogenes can be exploited to prevent the emergence of therapeutic resistance. Proc Natl Acad Sci U S A. 2014Aug 12;111(32):E3316-24. doi: 10.1073/pnas.1406123111. Epub 2014 Jul 28. PubMed PMID: 25071175; PubMed Central PMCID: PMC4136575.
Eberlin LS, Gabay M, Fan AC, Gouw AM, Tibshirani RJ, Felsher DW, Zare RN. Alteration of the lipid profile in lymphomas induced by MYC overexpression. Proc Natl Acad Sci U S A. 2014 Jul 22;111(29):10450-5. doi: 10.1073/pnas.1409778111. Epub 2014 Jul 3. PubMed PMID: 24994904; PubMed Central PMCID: PMC4115527.
Gabay M, Li Y, Felsher DW. MYC activation is a hallmark of cancer initiation and maintenance. Cold Spring Harb Perspect Med. 2014 Jun 2;4(6). pii: a014241. doi: 10.1101/cshperspect.a014241. PubMed PMID: 24890832.
Ye D, Shuhendler AJ, Cui L, Tong L, Tee SS, Tikhomirov G, Felsher DW, Rao J. Bioorthogonal cyclization-mediated in situ self-assembly of small-molecule probes for imaging caspase activity in vivo. Nat Chem. 2014 Jun;6(6):519-26. doi: 10.1038/nchem.1920. Epub 2014 Apr 28. PubMed PMID: 24848238; PubMed Central PMCID: PMC4031611.
Casey SC, Li Y, Felsher DW. An essential role for the immune system in the mechanism of tumor regression following targeted oncogene inactivation. Immunol Res. 2014 May;58(2-3):282-91. doi: 10.1007/s12026-014-8503-6. PubMed PMID: 24791942.
Li Y, Casey SC, Felsher DW. Inactivation of MYC reverses tumorigenesis. J Intern Med. 2014 Jul;276(1):52-60. doi: 10.1111/joim.12237. Review. PubMed PMID: 24645771; PubMed Central PMCID: PMC4065197.
Cao Z, Ding BS, Guo P, Lee SB, Butler JM, Casey SC, Simons M, Tam W, Felsher DW, Shido K, Rafii A, Scandura JM, Rafii S. Angiocrine factors deployed by tumor vascular niche induce B cell lymphoma invasiveness and chemoresistance. Cancer Cell. 2014 Mar 17;25(3):350-65. doi: 10.1016/j.ccr.2014.02.005. PubMed PMID: 24651014; PubMed Central PMCID: PMC4017921.
Nwabugwu CI, Rakhra K, Felsher DW, Paik DS. A tumor-immune mathematical model of CD4+ T helper cell dependent tumor regression by oncogene inactivation. Conf Proc IEEE Eng Med Biol Soc. 2013;2013:4529-32. doi: 10.1109/EMBC.2013.6610554. PubMed PMID: 24110741.
Rakhra K, Felsher DW. Generation of a tetracycline regulated mouse model of MYC-induced T-cell acute lymphoblastic leukemia. Methods Mol Biol. 2013;1012:221-35. doi: 10.1007/978-1-62703-429-6_15. PubMed PMID: 24006068.
Ansari C, Tikhomirov GA, Hong SH, Falconer RA, Loadman PM, Gill JH, Castaneda R, Hazard FK, Tong L, Lenkov OD, Felsher DW, Rao J, Daldrup-Link HE. Development of novel tumor-targeted theranostic nanoparticles activated by membrane-type matrix metalloproteinases for combined cancer magnetic resonance imaging and therapy. Small. 2014 Feb 12;10(3):566-75, 417. doi: 10.1002/smll.201301456. Epub 2013 Aug 27. PubMed PMID: 24038954; PubMed Central PMCID: PMC3946335.
Fan AC, O'Rourke JJ, Praharaj DR, Felsher DW. Real-time nanoscale proteomic analysis of the novel multi-kinase pathway inhibitor rigosertib to measure the response to treatment of cancer. Expert Opin Investig Drugs. 2013 Nov;22(11):1495-509. doi: 10.1517/13543784.2013.829453. Epub 2013 Aug 12. Review. PubMed PMID: 23937225; PubMed Central PMCID: PMC4111569.
Casey SC, Bellovin DI, Felsher DW. Noncanonical roles of the immune system in eliciting oncogene addiction. Curr Opin Immunol. 2013 Apr;25(2):246-58. doi: 10.1016/j.coi.2013.02.003. Epub 2013 Apr 6. Review. PubMed PMID: 23571026; PubMed Central PMCID: PMC3683588.
Das, B., Kashino, S. S., Pulu, I., Kalita, D., Swami, V., Yeger, H., Felsher, D. W., Campos-Neto, A. "CD271(+) bone marrow mesenchymal stem cells may provide a niche for dormant Mycobacterium tuberculosis". Science translational medicine.2013; 5 (170): 170ra13-?
Tran, P. T., Shroff, E. H., Burns, T. F., Thiyagarajan, S., Das, S. T., Zabuawala, T., Chen, J., Cho, Y., Luong, R., Tamayo, P., Salih, T., Aziz, K., Adam, S. J., Vicent, S., Nielsen, C. H., Withofs, N., Sweet-Cordero, A., Gambhir, S. S., Rudin, C. M., Felsher, D. W. "Twist1 Suppresses Senescence Programs and Thereby Accelerates and Maintains Mutant Kras-Induced Lung Tumorigenesis". PLOS GENETICS 2012; 8 (5)
Bachireddy, P., Rakhra, K., Felsher, D. W. "Immunology in the clinic review series; focus on cancer: multiple roles for the immune system in oncogene addiction". CLINICAL AND EXPERIMENTAL IMMUNOLOGY 2012; 167 (2): 188-194
DeChristopher, B. A., Fan, A. C., Felsher, D. W., Wender, P. A. "'Picolog,' a Synthetically-Available Bryostatin Analog, Inhibits Growth of MYC-Induced Lymphoma In Vivo" ONCOTARGET 2012; 3 (1): 58-66
Choi, P. S., van Riggelen, J., Gentles, A. J., Bachireddy, P., Rakhra, K., Adam, S. J., Plevritis, S. K., Felsher, D. W. "Lymphomas that recur after MYC suppression continue to exhibit oncogene addiction". PROCEEDINGS OF THE NATIONAL ACADEMY OF SCIENCES OF THE UNITED STATES OF AMERICA 2011; 108 (42): 17432-17437