Global Life Science and Pharmaceutical Headhunter Mantell Associates Network Interviews CEO Jeff Galvin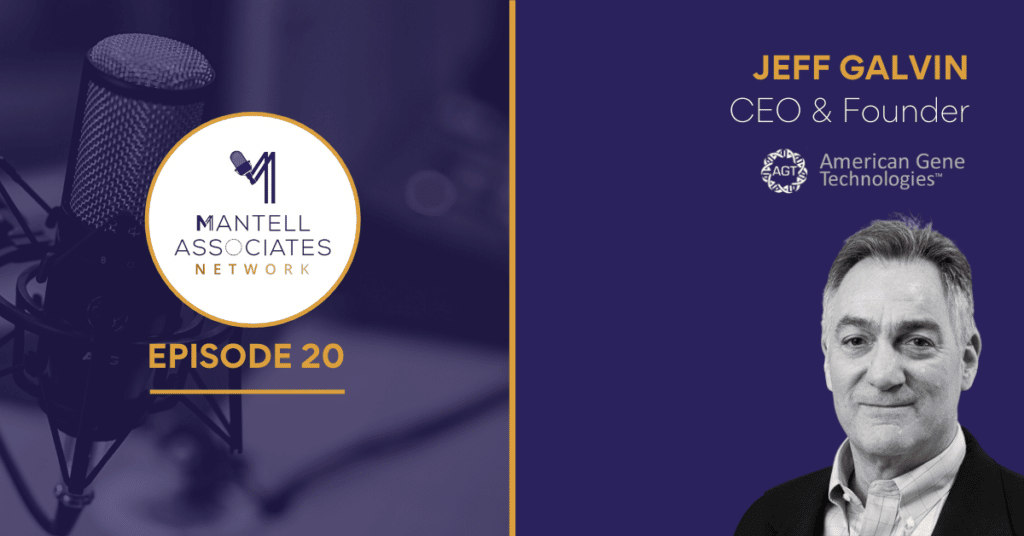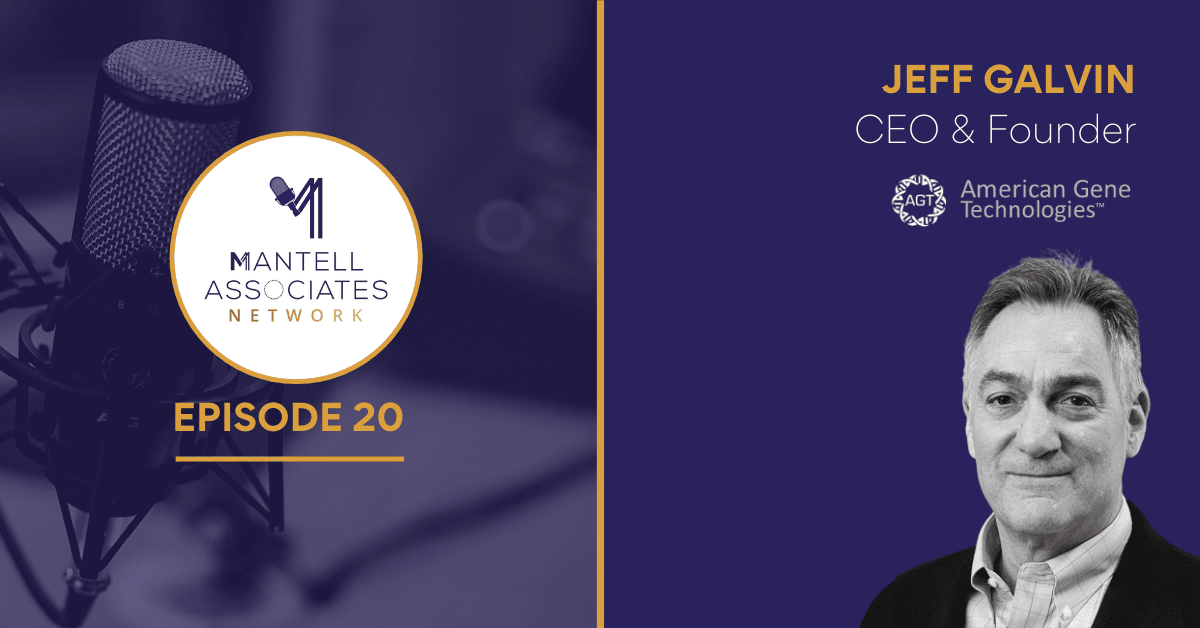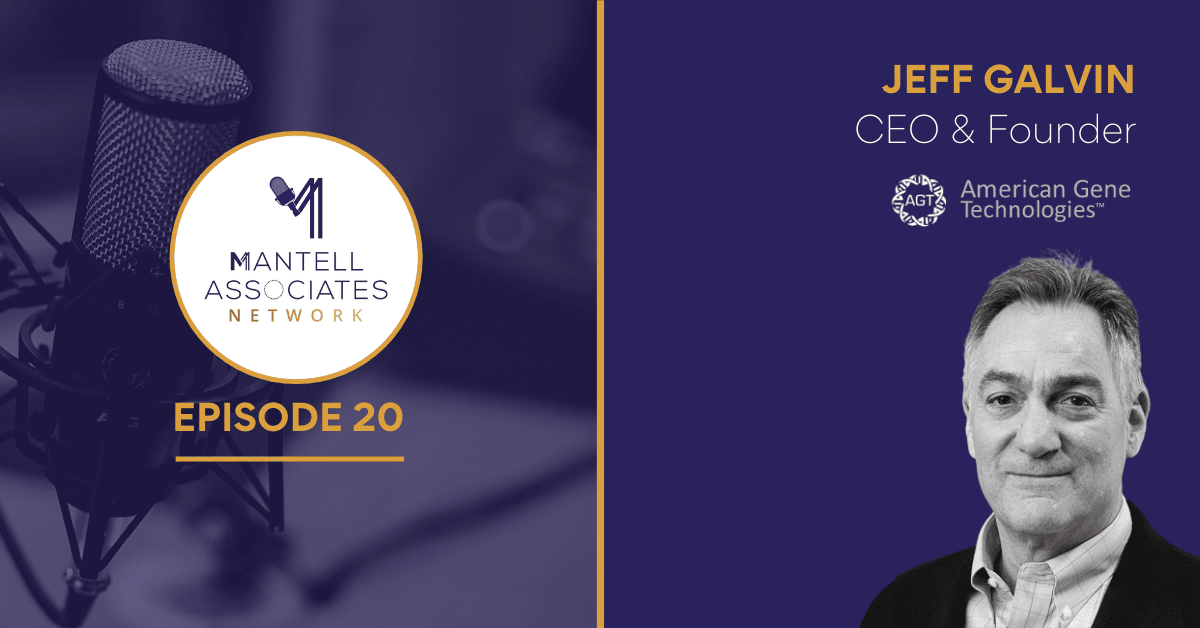 Subscribe to our YouTube Channel
Mantell Associates Network interviews Jeff Galvin, CEO and Founder of American Gene Technologies™ (AGT) for its global Podcast listeners. In this interview, Galvin shares the company's cell and gene therapy technology, toolset, and vision. Looking forward, host Alessandro Mantell and Jeff Galvin also get real about the industry and the forces at play that Galvin strategically manages so AGT makes progress independent of any obstacle(s). Listen now to learn what they uncover in this one-of-a-kind Podcast.
MORE ABOUT THIS PODCAST
Mantell Associates Network welcomes Jeff Galvin, CEO and Founder of American Gene Technologies™ (AGT) for its Podcast Episode 20. In this episode, Alessandro Mantell speaks with Jeff about leadership and the future of the cell & gene therapy industry. They discuss AGT's unique mission and goal to cure monogenic disorders and efficiently move the company's scientific research from idea to first human efficacy.
Jeff earned his BA degree in Economics from Harvard in 1981 and has more than 30 years of business and entrepreneurial experience including founder or executive positions at a variety of Silicon Valley startups. Several of his companies were taken public and/or sold to public companies, including one in the medical-technology arena that was sold to Varian, the leading maker of linear accelerators used in cancer therapy. Following Jeff's startup experience, he retired to become an Angel Investor in real estate and high tech. He came out of retirement to found and fund AGT after meeting Roscoe Brady at the National Institutes of Health (NIH).
ABOUT THE SHOW
This podcast was developed to "help unify the Pharmaceutical & Life Science industry and empower people and businesses by sharing the stories, advice and outlook of influential leaders at market-leading companies across the industry, as well as provide exposure for the individuals and businesses currently doing great things."
ABOUT THE HOST
"Following Alessandro Mantell's success as one of Europe's highest performing Contract Manufacturing headhunters, he set out to establish a people-driven organization in Mantell Associates that can bridge the gap between headhunters and clients by becoming true 'Partners'. This podcast supports his vision to partner his clients by giving them a platform to share learnings and highlight their great work for the betterment of the industry."
TYPE OF GUESTS
The Mantell Associates Podcast was born from a desire to give influential leaders within the industry a platform to share their learnings, and highlight their successes and failures. The guests on this podcast are C-Suite individuals from smaller, growing companies in the Pharmaceutical & Life Science space, to companies that are one of the leaders in their field.
ABOUT MANTELL ASSOCIATES
Mantell Associates is an industry-backed and Multidiscipline Global Life Science and Pharmaceutical recruitment organization focused on providing staffing solutions in particular to the CDMO/CMO & Preclinical CRO sectors with its headquarters based in 107 Leadenhall Street, London, EC3A 4AF. Learn more about the company here: https://www.mantellassociates.com/