American Gene Techonlogies Featured Videos
Here you will find some of our featured videos including presentations and interviews.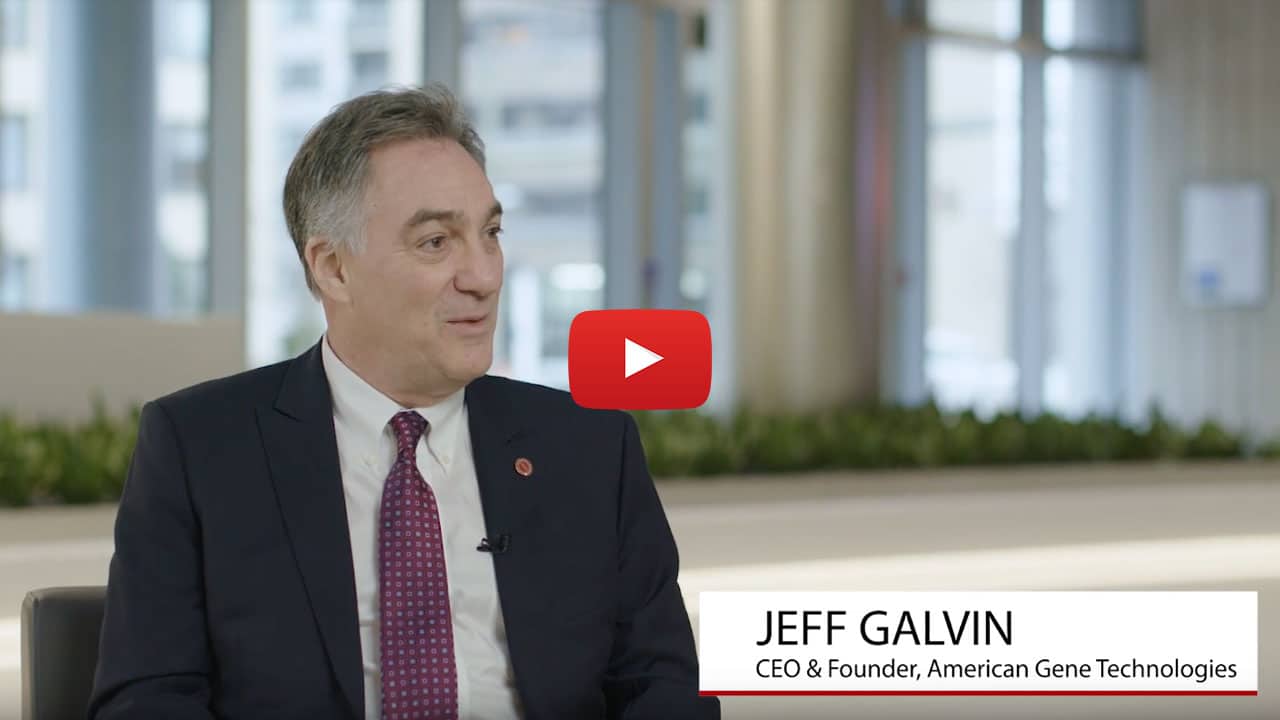 Built For Bio: Jeff Galvin, CEO & Founder of American Gene Technologies
Montgomery County Economic Development Corporation (MCEDC) discovers how CEO Jeff Galvin is using the availability of raw talent and novel technology unique to Montgomery County, Maryland to help cure HIV and cancers with gene and cell therapy research.
Jeff Galvin Presents at ARM's 7th Annual Cell & Gene Therapy Investor Day
CEO Jeff Galvin presents at Alliance for Regenerative Medicine (ARM)'s 7th Annual Cell & Gene Therapy Investor Day. The event provides institutional, strategic and venture investors with unique insight into financing opportunities for cell and gene therapy-based treatment and tools.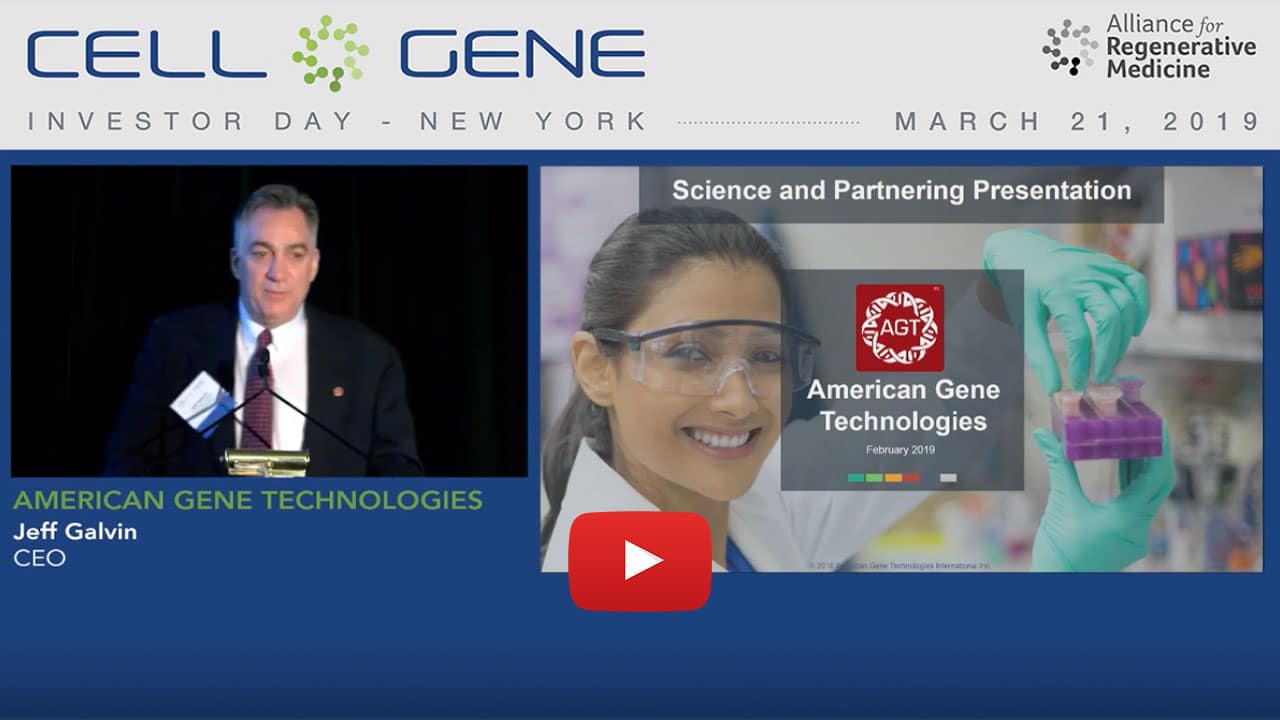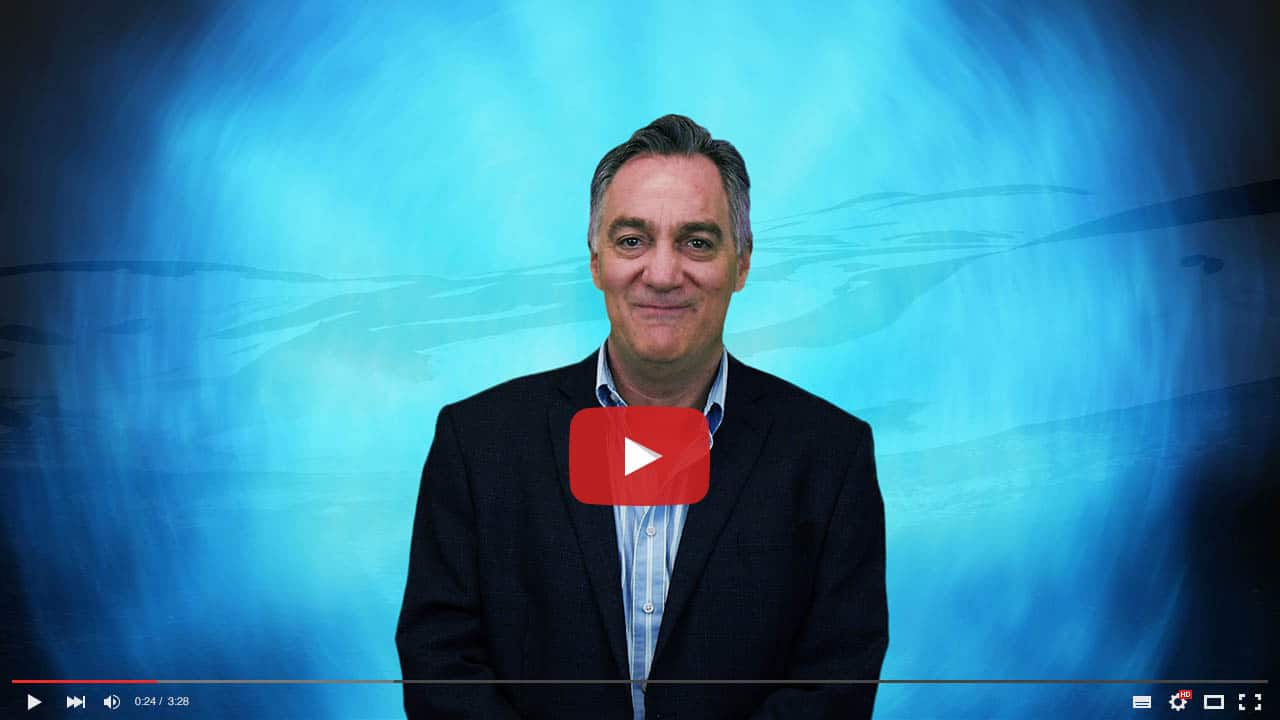 IS THE CURE FOR CANCER RIGHT AROUND THE CORNER?...
HOW CREATIVITY CURES | JEFF GALVIN,
AGT CEO | TEDxGEORGETOWN
CEO Jeff Galvin tours nationally to evangelize AGT's mission and raise awareness of AGT's commitment to pursuing solutions for patients suffering from intractable diseases. Watch his latest TEDx talk to learn about the tremendous potential and progress in gene and cell therapy, and what AGT and other biotechs are doing to treat (and even cure!) serious human health conditions such as cancers and HIV.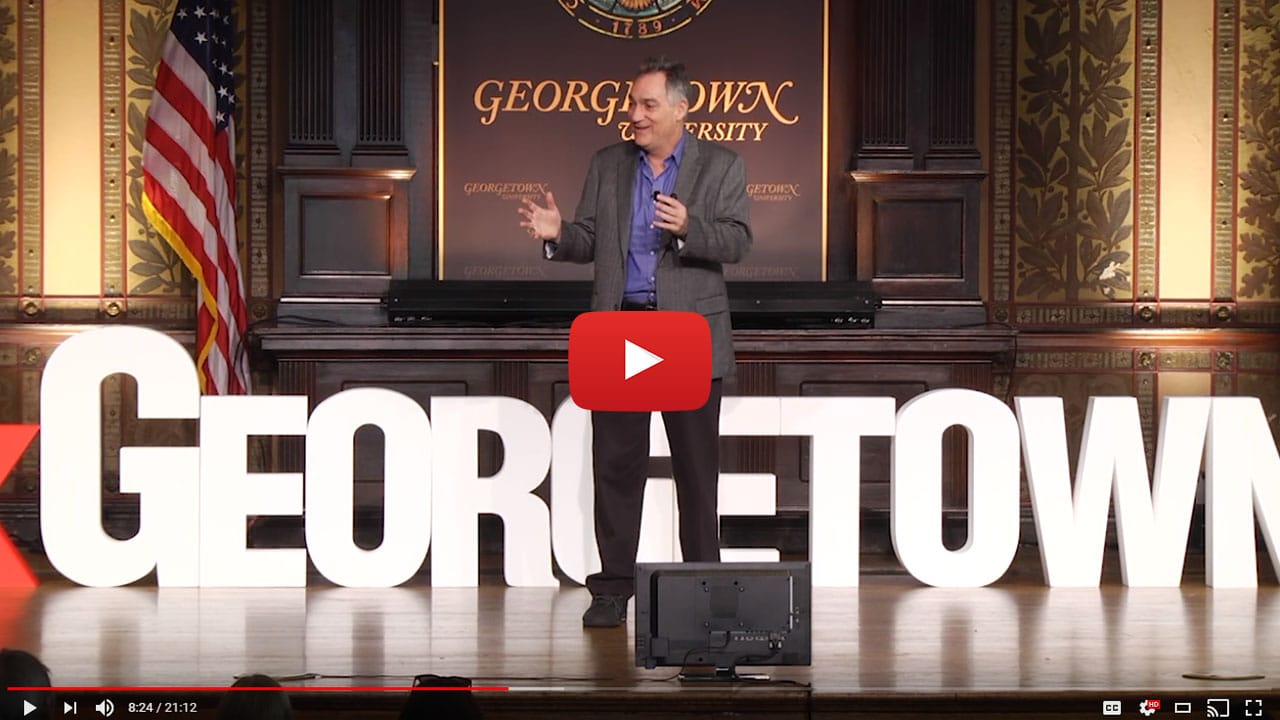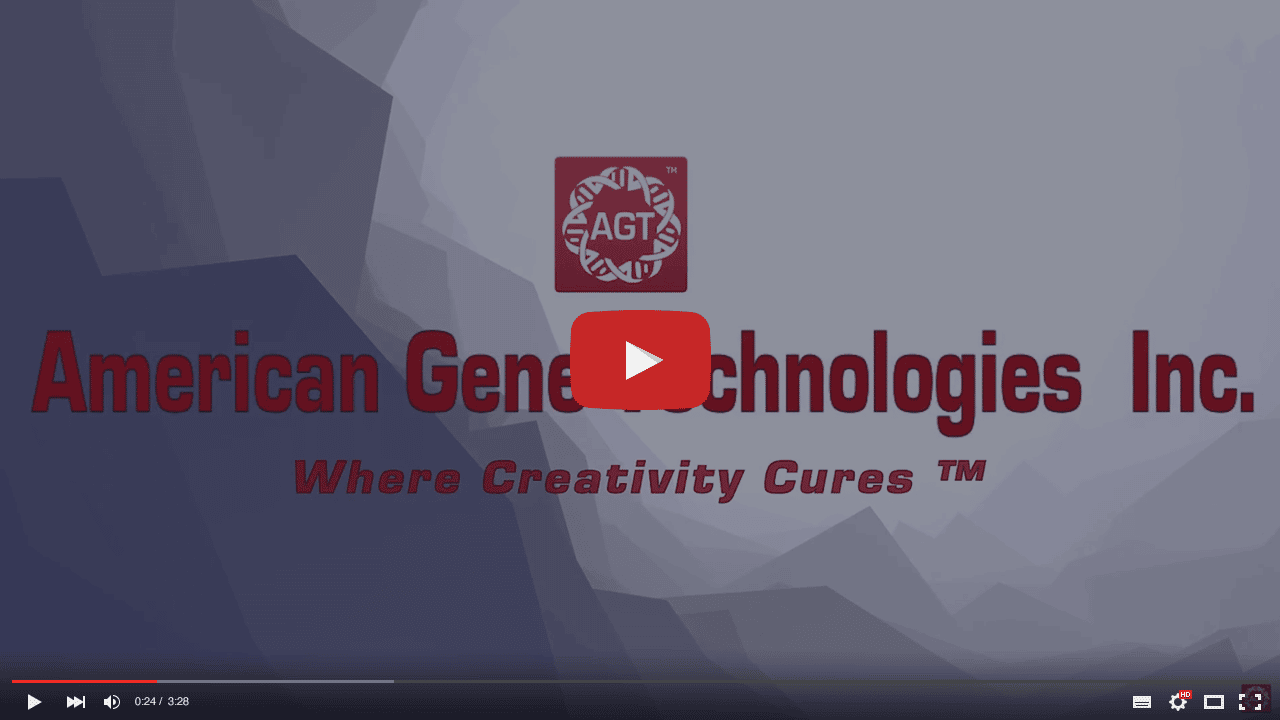 AGT VIRAL VECTOR TECHNOLOGY AND INDUSTRY OVERVIEW
Advances in gene technologies and the resulting cures are accelerating exponentially while costs are coming down. If you were in Silicon Valley for the last 35 years, you'd recognize parallels to many previous high-tech "explosions" such as microcomputers, software and the Internet. "Moore's Law" now applies to drug development and the next big startup could be up in a garage near you! Forget zeroes and ones… A-C-G-T is the new growth area of programming and real-world solutions. Viva la revolution!
JEFF GALVIN, AGT CEO, INTERVIEWED BY GUY FLYNN (DLA/PIPER PARTNER) FOR CITYBIZLIST ON AGT HISTORY, TECHNOLOGY AND PROGRESS
A national media company, CityBizList, published an interview with Jeff Galvin in a three part "CEO Interview" series. Feedback from viewers indicated that it gives an easy-to-understand background and explanation of AGT's work and mission. If you are interested, you can view the three part interview below.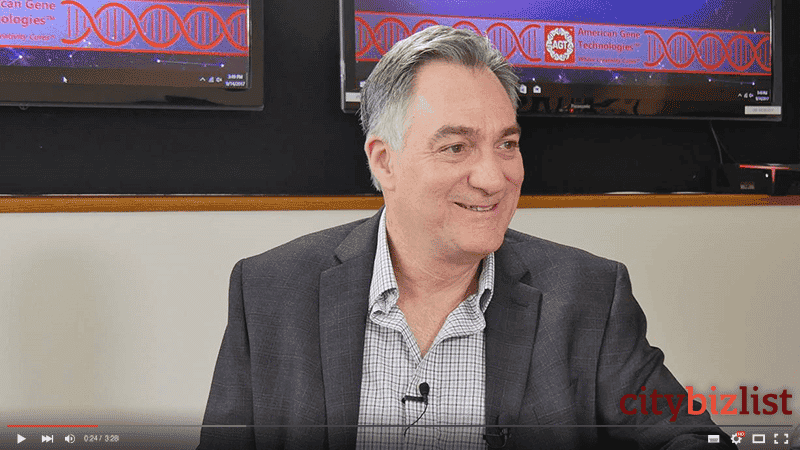 Jeff Galvin meets Dr. Roscoe Brady:
AGT is born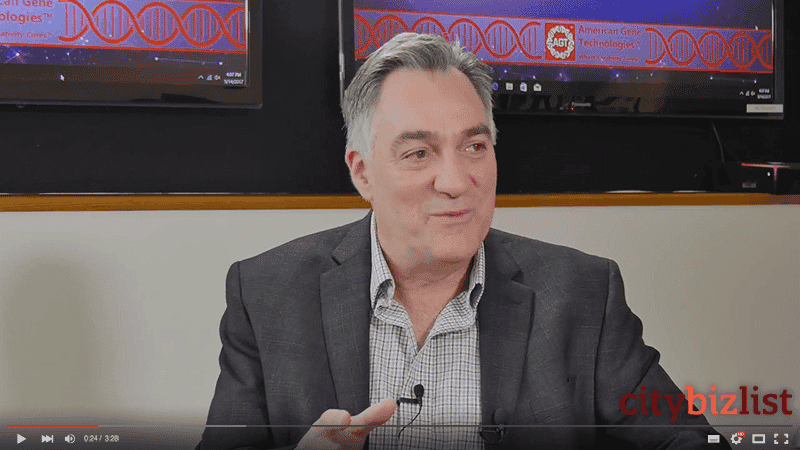 How gene and cell therapy will change the world and disrupt the pharmaceutical market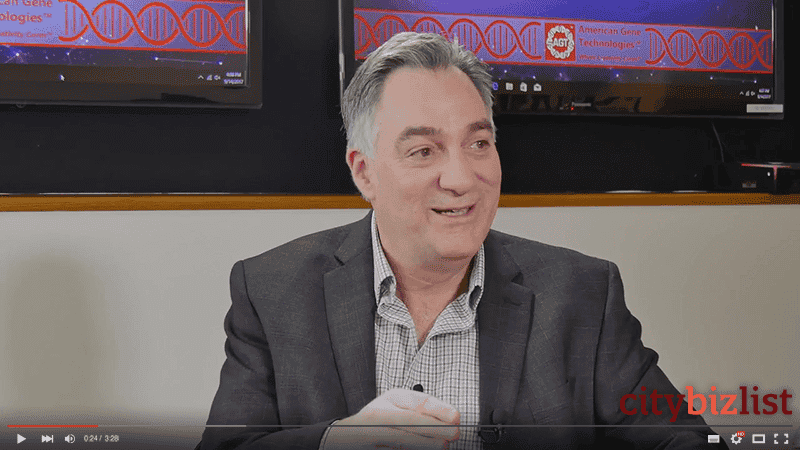 How AGT is using HIV to cure HIV! The future of gene technologies Part 3
AGT'S CSO, C. DAVID PAUZA, PHD, GIVES KEYNOTE SPEECH AT THE CELL AND GENE MEETING ON THE MESA
C. David Pauza, PhD, Chief Science Officer at American Gene Technologies (AGT), presented twice at The Cell and Gene Meeting on the Mesa conference hosted by the Alliance for Regenerative Medicine (ARM). His company presentation focused on the status and progress of AGT's development of an HIV cure (human trials currently forecast by AGT to begin in 2018). Dr. Pauza also gave the keynote presentation elaborating on how the industry is benefiting from an understanding of and continued research into the human immune system that is opening opportunities to address a wide variety of diseases utilizing gene and cell therapies.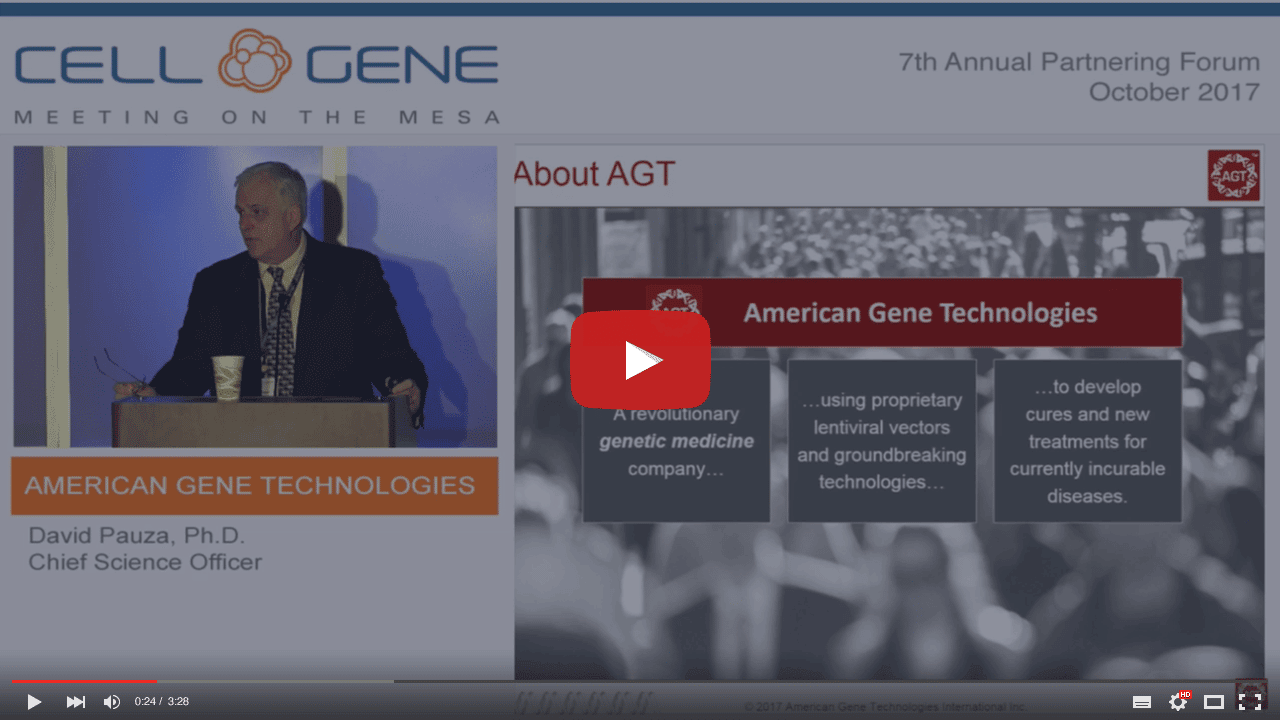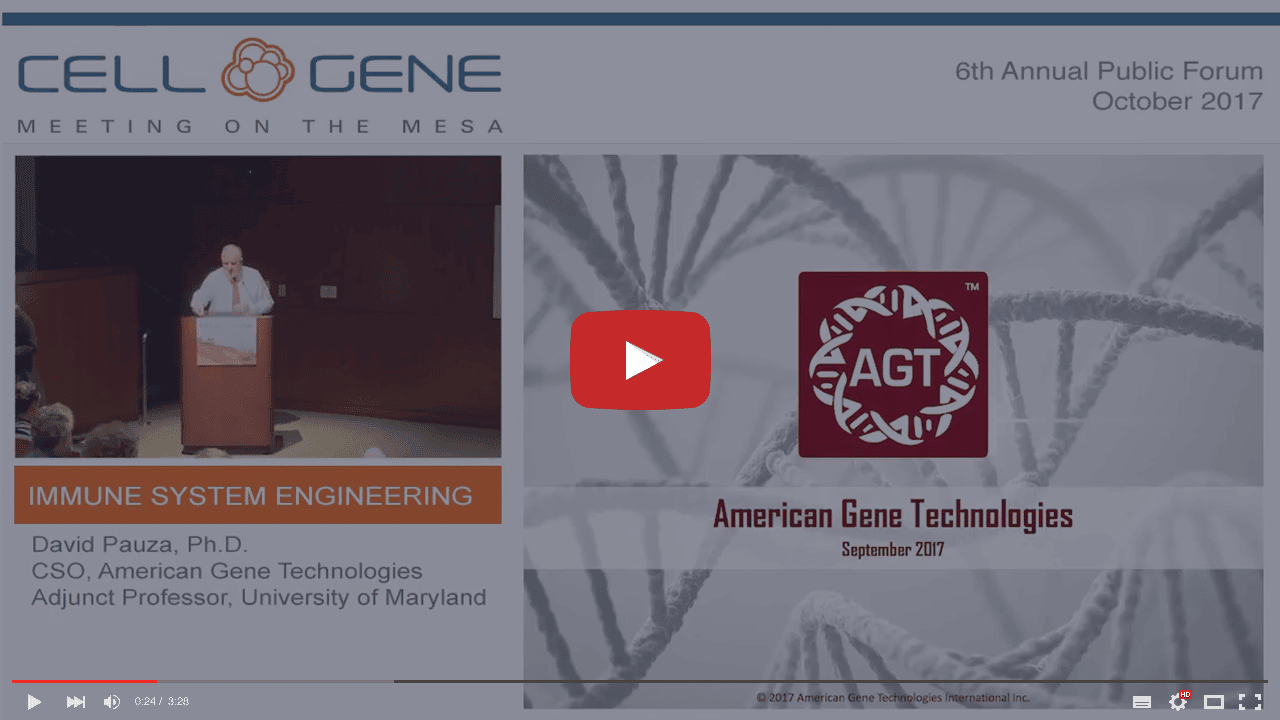 AGT CEO AND FOUNDER, JEFFREY A. GALVIN, GIVES PRESENTATION AT NOBLECON13
Watch CEO Jeff Galvin's presentation at NobleCon to hear the pitch. His vision for AGT and biotech is infectious. "There is a revolution in drug development that very few people realize…we can attack diseases at their root cause. Gene technology is extremely powerful and it works".