The Food and Drug Administration (FDA) recently approved the first injectable treatment for HIV pre-exposure prophylaxis (PrEP), which is critically important to prevent the spread of HIV, considering around 1.5 million people were newly infected with the disease in 2020. But ultimately, to end this epidemic and stop the suffering of nearly 38 million people currently living with HIV/AIDS worldwide, we need a cure. 
That's what's motivating the team at American Gene Technologies (AGT), a biotechnology company in Rockville, Maryland, who have been working toward curing HIV using gene and cell therapy since 2007. And now, initial data from their ongoing HIV clinical trial indicates that they're getting close.
How Close Are We to a Cure for HIV?
Just before the FDA approved that PrEP injectable, AGT had good news of its own: Its hope to prove a potential cure for HIV as early as this summer of 2022 is on track.
AGT announced that since injecting the first three participants in its Phase 1 clinical trial with cells modified to fight HIV, none of the participants had rejected their infused cells, and the HIV-specific response in the cells survived and remained active. Taken together, those two results demonstrate markers of efficacy, which AGT CEO and Founder Jeff Galvin described as "an incredibly exciting milestone in our clinical trial."
While not the rapid death sentence it once was, AIDS-related illnesses killed 680,000 people globally in 2020, according to UNAIDS. U.S. government stats show 1.2 million people in the United States have HIV, and estimate that 34,800 Americans were newly infected with the disease in 2019.
If AGT's Phase 1 clinical trial is successful, people living with HIV could potentially return to normal life without the need for further antiretroviral treatment, no fear of developing AIDS or infecting others, and protection that would prevent reinfection.
That means instead of suffering from antiretrovirals' daily side effects (nausea, diarrhea and fatigue) and long-term effects (early aging, bone density issues, liver, kidney and heart disease, and additional cancers), people living with HIV would effectively be disease-free.
Why Hasn't There Been a Cure for HIV?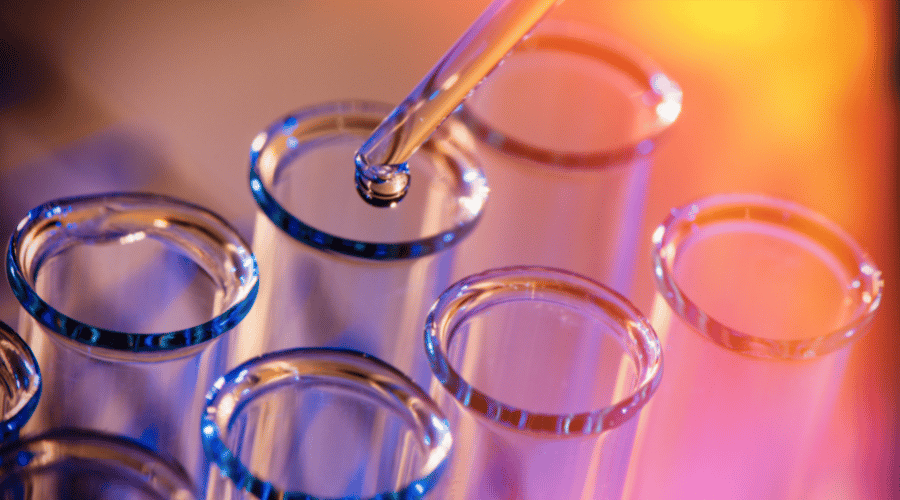 Since the late 1980s, antiretroviral drugs have restored quality of life to people living with HIV and, in some cases, have even been used to prevent new infections. Certainly, taking antiretrovirals has been essential to managing and preventing fatal disease. However, no approved treatment has demonstrated the ability to actually cure HIV.
And that's where AGT believes it's different from other companies that develop pharmaceuticals.
"Given the amount of money represented by Big Pharma they have not created a lot of cures," says Galvin. "It seems like their business models lean towards lifetime treatments that provide a steady revenue stream and annuity that benefits the pharmaceutical company for the life of the patient. This seems particularly true for HIV treatment."
AGT wants to disrupt that model by actually curing an array of potentially deadly diseases, starting with HIV.
Galvin says AGT views curing diseases through a unique lens, seeing cells as analogous to computers with DNA controlling those cells as their software operating system.
Now that gene and cell therapy technologies allow scientists and drug developers to edit the operating system (DNA) of cells, we have a new power to attack disease at the root drivers and add features and capabilities to cells to repel or repair even the most serious and intractable human diseases.
"Think of it like tweaking the body's software," explains Galvin. "At one time, software on computers could barely total a column of numbers to make accounting a little simpler. Now software drives cars and flies jets. Repairing bugs and improving the software of cells will have a similar impact on enhancing human health and longevity."
Whatever the underlying scientific breakthroughs that bring it, a cure for HIV would reduce suffering and enhance the quality of life for millions of people globally.
Can Gene Therapy Be Used to Cure Other Diseases?
AGT sees curing HIV as just the first step toward freeing people all around the globe from previously incurable, or even untreatable, afflictions. Other projects at AGT include monogenic (rare, inherited diseases), and more effective cancer treatments.
The company aims to use its gene- and cell-therapy technologies and platforms to usher in a new era of health security, freeing more and more people from life-threatening diseases and conditions.
If you are interested in learning more about how AGT is pioneering disease solutions
Follow American Gene Technologies & Jeff Galvin on Social Media: