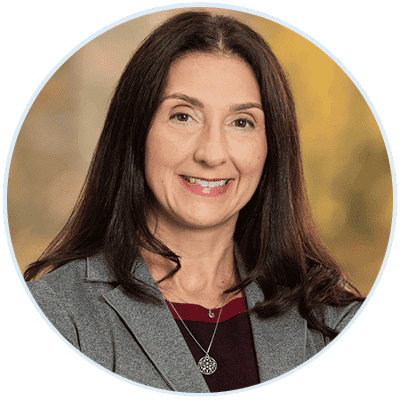 Director of Preclinical Product Development
Kelly Huang, PhD is Director of Preclinical Product Development for American Gene Technologies. As a rigorous scientist with extensive experience developing novel cell-based and molecular-based assays, as well as, building ground-up research programs for both virology and human immunology, Kelly has led preclinical and translational research efforts to enable clinical stage drug development.
Prior to joining AGT, Dr. Huang was the Scientific Director at Precision for Medicine where she built a team of scientists that executed on the translational research needs of clients to develop a variety of drugs in oncology, autoimmunity and infectious disease. In addition, she advised clients during the proposal generation stage of projects on appropriate biomarkers and assays for their drugs. Kelly began her biotechnology career as the first post-doctoral fellow at Medimmune in 2006, resulting in published works, including a book chapter, describing the mechanism of action of MedImmune's anti-RSV monoclonal antibodies. Kelly continued her career at Medimmune leading antiviral programs, as well as, immune modulating approaches to treat chronic viral infections. With 10+ years of biotech experience, Kelly has authored several invention disclosures, published at various stages of her career, and earned several awards for scientific excellence, timeliness, and leadership.
Huang, K.J. and Wu, H. (2014) Prevention of RSV Infection: from Vaccine to Antibody. Antibodies for Infectious Diseases. ASM Publisher.
Tian, J., Huang, K.J., Krishnan, S., Svabek, C., Rowe, D.C., Brewah, Y., Sanjuan, M., Patera, A.C., Kolbeck, R., Herbst, R., Sims G.P. (2013) RAGE inhibits RSV syncytia formation by interfering with F-protein function. J. Gen. Virol. 94(8):1691-700.
Huang, K.J., Incognito, L., Cheng, X., Ulbrandt, N.E., Wu, H. (2010) Respiratory syncytial virus-neutralizing monoclonal antibodies motavizumab and palivizumab inhibit fusion. J. Virol. 84(16) 8132-8140.
Huang, K.J., Lawlor, H., Tang, T., MacGill, R.S., Ulbrandt, N.E., Wu, H. (2010) Recombinant Respiratory Syncytial Virus F Protein Expression is Hindered by Inefficient Nuclear Export and mRNA Processing. Virus Genes 40:212-221.
DeKoter, R.P., Schweitzer B.L., Kamath, M.B., Jones, D., Tagoh, H., Bonifer C., Hildeman, D.A., and Huang, K.J. (2007) Regulation of the IL-7 receptor alpha promoter by the Ets transcription factors PU.1 and GA binding protein in developing B cells. J. Biol. Chem. 282(19) 14194-204.
Houston, I.B., Huang, K.J., Jennings, S.R., and DeKoter, R.P. (2006) PU.1 immortalizes hematopoietic progenitors in a GM-CSF dependent manner. Exp. Hematol. 35(3), 374-384.
Schweitzer, B.L., Huang, K.J., Kamath, M., Emelyanov A.V., Birshtein B.K., and DeKoter, R.P. (2006) Spi-C has opposing effects to PU.1 on gene expression in progenitor B cells. J. Immunol. 177(4), 2195-207.
Huang, K. J. and Wooley, D. P. (2005). A new cell-based assay for measuring the forward mutation rate of HIV-1. J. Virol. Methods, 124(1-2), 95-104.
Huang, K.J., Alter, G.M., and Wooley, D.P. (2002) The reverse transcriptase sequence of human immunodeficiency virus type-1 is under the positive evolutionary selection within the central nervous system. J. NeuroVirol, 8, 281-294.