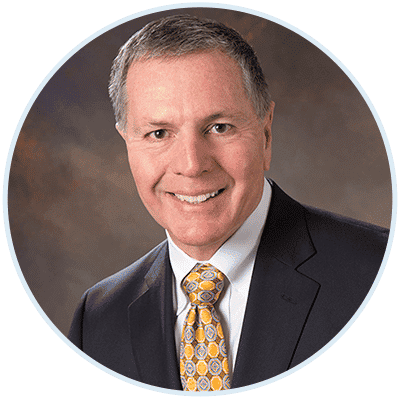 Chief Financial Officer & Executive Vice President
Neil Lyons is the Executive Vice President & Chief Financial Officer for American Gene Technologies (AGT). During Neil's tenure, AGT raised $15 million in private investments.
Prior to joining AGT Neil was the EVP/CFO for Cleveland BioLabs (NASDAQ: CBLI) (2011-2016). Neil also served on the Board of Panacela Labs, Inc. a CBLI joint venture with the multi-billion dollar Russian venture firm: RUSNANO. CBLI is based in Buffalo NY, with operations in the Russian Federation. Under Neil's leadership, CBLI raised $68 million in debt and equity financing, executed subsidiary recapitalizations and divestitures, captured $16 million of U.S. government development contracts, transitioned from a research organization to clinical development, and reduced general and administrative expenses by over 40%.
Prior to joining CBLI Neil was the CFO for RegeneRx Biotherapeutics, Inc. (OTC: RGRX), based in Rockville, Maryland. RegeneRx developed multiple drug candidates focused on tissue repair, leveraging stem cell differentiation mechanisms. (2005 – 2011) At RegeneRx, Neil secured $37 million in equity capital, a $3 million development grant from the U.S. government and assisted the clinical team in managing multiple Phase I and II clinical trials in the U.S. and Europe.
Prior to biotech, Neil held several key positions in the telecom/IT industries with Alcatel, Bell Atlantic (Verizon) and Honeywell. One of the more interesting engagements included Alcatel's ambitious SkyBridge project targeted to provide global broadband connectivity through 120 satellites on low earth orbit ("LEO"). Working extensively with the team in Paris, France and with Bear Stearns' co-head of international telecom banking, Skybridge raised $400 million in equity capital towards the LEO project, placed a $700 million vendor debt facility and explored various geo-stationary broadband opportunities with SES Global and Gilat.
Neil spent the first ten years of his career practicing public accounting with the big accounting firms (Deloitte). He is a CPA and received a Bachelor of Science degree, magna cum laude, in accounting from Florida Southern College. Neil is actively involved with the Maryland Technology Council("MTC"). Through MTC's Venture Mentoring Program Neil mentors PathoVax LLC, and Gemstone Biotherapeutics. Neil lives in Highland, Maryland with his wife, two children, many animals, and he enjoys a variety of outdoor activities.